As we adjust to social distancing which prevents us from bringing you our live programming, and as we look for ways to nourish our spirits, we developed new ways to bring NYS legal history to your email inbox as moments to pause.
Common Threads of Justice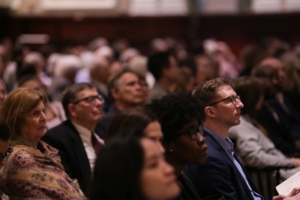 Common Threads of Justice looks back into our video archives to showcase the common threads that weave the tapestry of NYS legal history.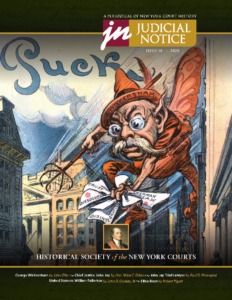 Our latest issue of Judicial Notice is hot off the presses! Unfortunately, due to the current circumstances we find ourselves in, it is not possible for us to send it to you at this time. However, we can give you a little teaser of what's to come.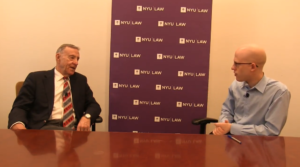 We're also bringing you new digital programming through podcasts, covering wide-ranging topics from NYS legal history. We have quite a few exciting podcasts in the works!