The Society would like to thank all of the supporters who make its work possible. As a membership organization we depend on their continuing support and could not have achieved such success over the past years without it.
We are especially indebted to the individuals and organizations that provide grants and sponsorships or otherwise partner with us in our projects. Working together we have shaped initiatives that are meaningful to the donors and essential to our mission.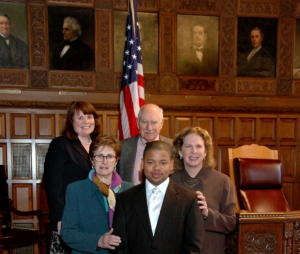 Gloria & Barry H. Garfinkel Fund — David A. Garfinkel Essay Scholarship
In 2021, our beloved Trustee Barry H. Garfinkel passed away. He named the Historical Society to receive donations in his honor. A full list of donors can be found here.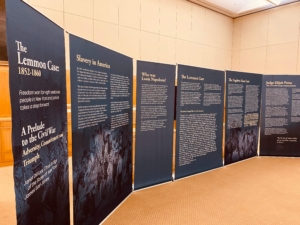 Humanities New York — HNY CARES Emergency Relief Grant and HNY SHARP Operating Grant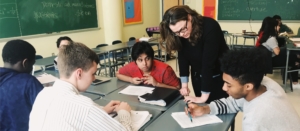 New York Community Trust — Expanding Society Education Programming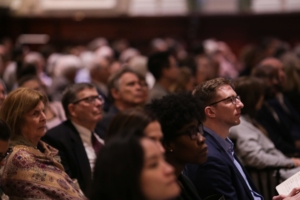 Proskauer Rose LLP — Stephen R. Kaye Memorial Program Series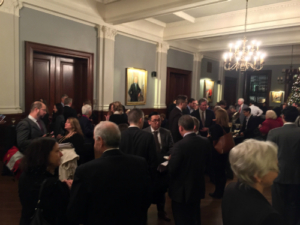 Skadden Arps Slate Meagher & Flom LLP — Judith S. Kaye Program Series: Conversations on Women and the Law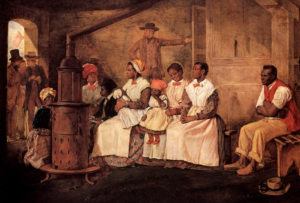 Sullivan & Cromwell Foundation — Lemmon Slave Case Audio Story Project
2020 Donation Appeal Drive
Because of the extraordinary conditions caused by COVID-19, the Society has been unable to do its customary fundraising, and we have made a special appeal to our supporters. We are grateful to all those listed below who have responded to this need. We hope that those who visit our website will also support us as members and supporters.
Individuals
Helaine Barnett
John Q. Barrett
Carmen Beauchamp Ciparick
Randall T. Eng
Eugene M. Fahey
Helen E. Freedman
Barry Kamins
Henry J. Kennedy
A. Thomas Levin
Alan Levine
Jonathan Lippman
Troy McKenzie
Leon B. Polsky
Albert M. Rosenblatt
John S. Siffert
Stephen P. Younger
Firms
Cooley LLP — Alan Levine, Partner
Cornerstone Research
Cravath Swaine & Moore LLP — Evan R. Chesler, Partner
Davis Polk & Wardwell LLP — James P. Rouhandeh, Partner
Greenberg Traurig LLP — Richard A. Edlin, Vice Chair
Kelley Drye & Warren LLP — Robert Haig, Partner
Kirkland & Ellis LLP — Robert Gretch, Partner
Latham & Watkins LLP — James Brandt, Partner
Mantel McDonough Riso LLP — Alan D. Mantel, Partner
MoloLamken LLP — Steven F. Molo, Partner
Patterson Belknap Webb & Tyler LLP — Stephen P. Younger, Partner
Paul Weiss Rifkind Wharton & Garrison LLP — Brad S. Karp, Chairman
Quinn Emanuel Urquhart & Sullivan LLP — Marc Greenwald, Partner
Simpson Thacher & Bartlett LLP — Lynn K. Neuner, Partner
Skadden Arps Slate Meagher & Flom LLP — Barry H. Garfinkel, Partner; Scott D. Musoff, Partner
Sullivan & Cromwell LLP — Robert J. Giuffra, Jr., Partner
Our Current Program Partners & Sponsors
Asian American Bar Association of New York
Asian American Judges Association of New York
Bronx Women's Bar Association
Franklin H. Williams Judicial Commission
Friends of George McAneny
Latino Judges Association
LatinoJustice PRLDEF
Meyer Suozzi English & Klein P.C.
New York Preservation Archive Project
New York State Archives Partnership Trust
New York State Unified Court System's Office of Diversity & Inclusion
Pacheco & Lugo PLLC
Patterson Belknap Webb & Tyler LLP
Puerto Rican Bar Association's Historic Preservation and Judiciary Committees
The Richard C. Failla LGBTQ Commission of the New York State Courts
The Supreme Court Historical Society
Woodlawn Cemetery & Conservancy
Robert J. Anello
Helaine M. Barnett
Sheila L. Birnbaum
Martin W. Edelman
Helen E. Freedman
Goldin Associates LLC
Barry Kamins
Robert M. Kaufman
Kramer Dillof Livingston & Moore
Andrew J. Levander
A. Thomas Levin
Alan Levine
Gregory A. Markel
E. Leo Milonas
Mukasey Frenchman & Sklaroff LLP
Lynn K. Neuner
Susan  Phillips Read
Roy L. Reardon
Albert M. Rosenblatt
Herbert Rubin
Paul C. Saunders
John S. Siffert
Jennifer Smith
Robert S. Smith
Stephen P. Younger
Penelope Andrews
Philip J. Bergan
Carmen B. Ciparick
Charles Dewey Cole, Jr.
Randall T. Eng
Eugene M. Fahey
Barry H. Garfinkel
Henry M. Greenberg
Henry J. Kennedy
Jonathan Lippman
John B. Martin
Troy A. McKenzie
Brian E. O'Connor
Adam Offenhartz
Alan D. Scheinkman
Felice K. Shea
Alexander H. Southwell
Mary Kay Vyskocil
Mark H. Alcott
Devora W. Allon
Eugene F. Assaf
Stefan Atkinson
John Q. Barrett
Zachary S. Brez
Alex M. Calabrese
Lauren O. Casazza
P. Kevin Castel
Peter D. Coddington
Alfred D. Cooper, Sr.
Michael A. Cooper
CourtAlert.com Inc.
Stephen G. Crane
George A. Davidson
Miriam Davidson
Mary Rothwell Davis
Henry J. DePippo
John D. Feerick
David Otis Fuller
Barbara Goldberg
Mr. Alan Goldman
Susan C. Goldstein
Joshua Greenblatt
John H. Gross
James L. Hallowell
Ralph Healey
Laura L. Jacobson
Elaine Jefferson
Atif Khawaja
Jay P. Lefkowitz
Howard B. Levi
Howard A. Levine
Lou Lewis
George P. Lindsay
Daniel Looney
Betty Lugo
Allan D. Mantel
Aaron H. Marks
Ira Brad Matetsky
Thomas R. Newman
Mary Noe
John Nonna
Kate Ottavino Parker
Robert Penn, Jr.
Erin M. Peradotto
Sally Ramage
Yosef J. Riemer
Nicholas A. Robinson
Michael Roffer
Adam Seiden
Josh Silber
Joshua B. Simon
Matthew Solum
Edward O. Spain
Diane Y. Wray
Bruce E. Yanett
Historical Support Prior to 2020