The New York State Unified Court System, through its Office of Public Affairs, is dedicated to increasing the public's awareness and understanding of how the courts work in the State. In cooperation with employees throughout the State, the Public Affairs staff engages in activities that promote public awareness about the judicial system.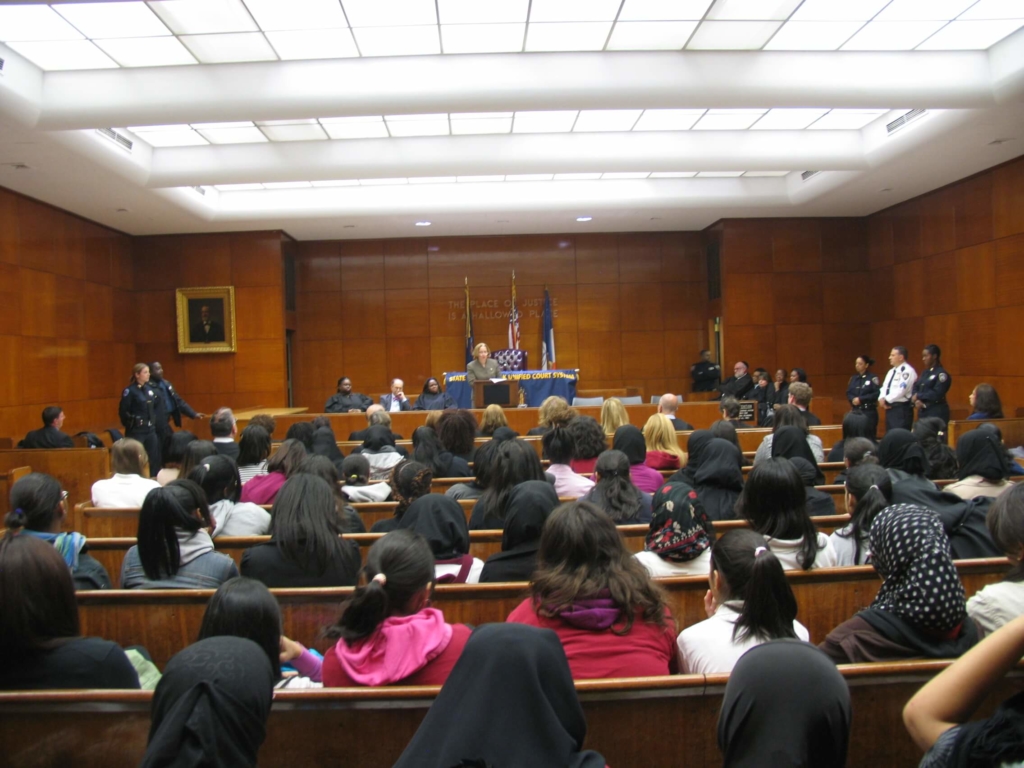 For specific information on how to arrange a guided tour of local court facilities; or to request a speaker associated with the court system (including a judge) to visit your classrooms, you can arrange for a courtroom visit or classroom speaker.
Here is what students had to say when Joshua Pacheco, Youth & Community Programs Associate at Red Hook Community Justice Center, visited 11th and 12th graders at Bard High School Early Manhattan on October 18, 2019 for a guest lecture on the origins of the criminal justice system in NYS in our Judith S. Kaye Teaching Fellow Aaron Welt's course Gangsters, Graft, and Gotham.
I thought Josh's presentation was both engaging and excellent! I believe I was able to develop a greater understanding of the Social History of NY involving crime through his thorough explanation of crime, which was not just engaging, but informative.
and
I loved the presentation overall. I thought that Josh was very informative and that he presented the information in a compelling and engaging way. I would love to have more speakers like him in class!