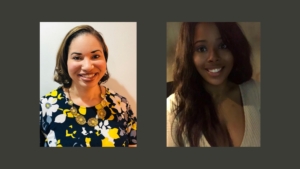 This episode was recorded on May 27, 2020 and features a discussion about the Society's Harlem Law Program for high school students.
In this episode, Aisha Lloyd Williams, National Director of School Culture, Great Oaks Charter Schools and a former NYC school leader of a Society partner school, chats with Jehan Senai Worthy about her experience as the Judith S. Kaye Teaching Fellow for the Society's inaugural Harlem Law Program. The discussion delves into the successes and challenges of the program, the students feedback, and the future of education in the era of virtual learning.
This podcast is a part of our series Distance Teaching During the Pandemic. For more episodes, please visit the series page. 
 Audio
Listen on your favorite podcast carrier!