On June 21st, the Society hosted its second Judith S. Kaye Program: Conversations on Women & the Law in an event co-sponsored by the New York City Bar Association's Women in the Legal Profession Committee, entitled Then & Now: A Look Back at Trailblazers & Forward – Has Equality for Women Been Achieved? The program featured a presentation by Hon. Victoria A. Graffeo on women pioneers in the legal profession, and this week we publish an adapted version of her remarks. Soon, we will have the full program video available online!
Judge Victoria Graffeo is a pioneer in her own right as the first Italian-American woman to sit on the New York State Court of Appeals, where she served from 2000 to 2014. She is currently a partner at Harris Beach, PLLC, where she is the leader of the Appellate Practice Group and Alternative Dispute Resolution Practice Group. Prior to joining Harris Beach, Judge Graffeo spent 32 years in government service, holding positions in all three branches of state government before being elected as a Justice of the Supreme Court in the Third Judicial District and later appointed as an Associate Justice of the Appellate Division, Third Department.
Photo: Hon. Victoria A. Graffeo giving her presentation during the June 21st program at the New York City Bar Assoc.
We are going to step back in time to give much deserved recognition to a select group of courageous and determined women who were "firsts" in paving the way toward inclusion in the legal profession. It was not easy for them to succeed in their dreams, but there is a common theme in their stories — perseverance. When the door opened a crack, they kicked it down and demonstrated that women are not only competent attorneys, but leaders as well.
KATE STONEMAN
FIRST WOMAN ADMITTED TO PRACTICE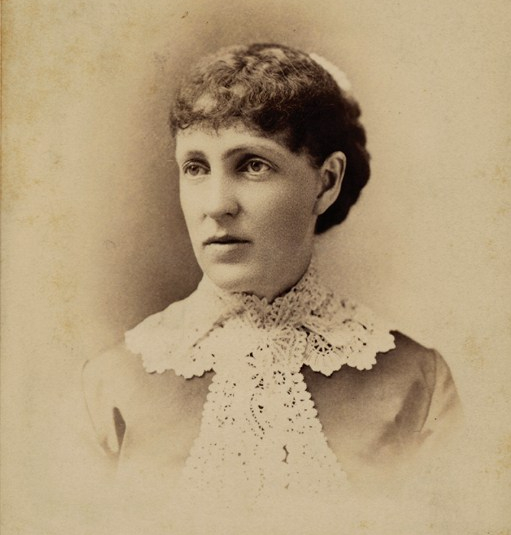 We begin with the first woman who gained admission to practice law in New York State. Kate Stoneman was born in 1841 on Chautauqua Lake in western New York. While studying teaching at the Normal School in Albany, she worked as a copyist for the State Reporter for the New York Court of Appeals. This position exposed her to court decisions, and her interest in the law grew when she served as an executrix for a great aunt. Altering her career plans at the age of 41, she began clerking for an attorney and after three years of study, she became the first woman to pass the New York bar examination. However, in 1886, judges of the New York Supreme Court denied her admission to the bar because of her gender.
Not to be deterred at the age of 57, she used her experiences as a founding member of the Women's Suffrage Society of Albany and launched a lobbying campaign at the State Legislature. Surprisingly, Kate succeeded in having legislation enacted in 1886 which removed "gender" from the statute in the Code of Civil Procedure. She went back to the judges with the new statute in hand and was granted admission. She then became one of the few women to join the legal profession in the United States. This was quite an extraordinary achievement considering that New York did not grant women the right to vote until 1918, two years before ratification of the 19th Amendment to the U.S. Constitution.
HON. JANE M. BOLIN
FIRST AFRICAN AMERICAN FEMALE JUDGE IN NEW YORK STATE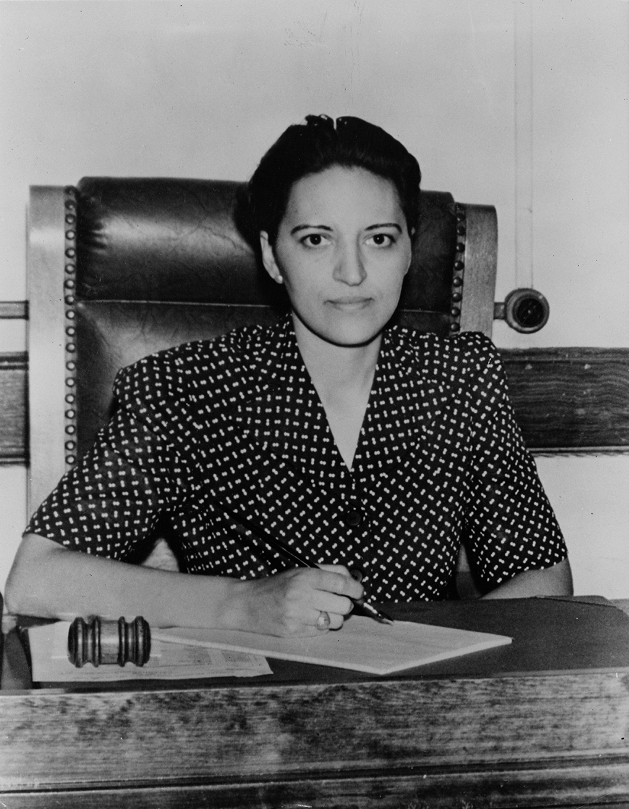 The legislation that Kate Stoneman managed to get passed stated that neither race nor sex could be an impediment to bar admission. The female trailblazer who crossed that racial barrier to become the first African American female judge in New York was Jane Bolin. Born in 1908 in Poughkeepsie, Jane Bolin had interracial parents, and her father maintained a law practice and served as president of the Dutchess County Bar Association. Though Jane studied his law books, it was NAACP publications containing articles about horrific lynchings that had a profound effect and fostered her desire to work for social justice.
Jane attended Wellesley College, where she was one of only two African American students in her class. She faced continual discrimination, but she graduated in the top 20. Jane went on to Yale Law School as the only African American in her class and one of only three female students, graduating in 1931. She returned to Poughkeepsie and practiced law with her father before marrying an attorney Ralph Mizelle and relocating to New York City, where she surmounted a color barrier, becoming the first African American assistant counsel in the New York City Corporate Counsel's Office, assigned to the Domestic Relations Court.
In 1939 when she was 31, she was asked to visit Mayor Fiorello LaGuardia at the World's Fair and afterward made national news when she was sworn in as the first woman of color appointed a Judge in the United States — she would serve the Family Court with distinction for four decades and be reappointed by three mayors. During her notable judicial career, she remained sympathetic to human suffering, as evidenced by the fact that she chose not to wear judicial robes in order to make the children in her courtroom more comfortable.
At the mandatory retirement age of 70, she stepped down from the bench in 1978, complaining, "They're kicking me out." Judge Bolin died in 2007 at the age of 98. In 1958, she remarked in a speech about women's rights that "We have to fight every inch of the way and in the face of sometimes insufferable humiliations."
HON. CARMEN BEAUCHAMP CIPARICK
FIRST HISPANIC WOMAN JUDGE ON THE COURT OF APPEALS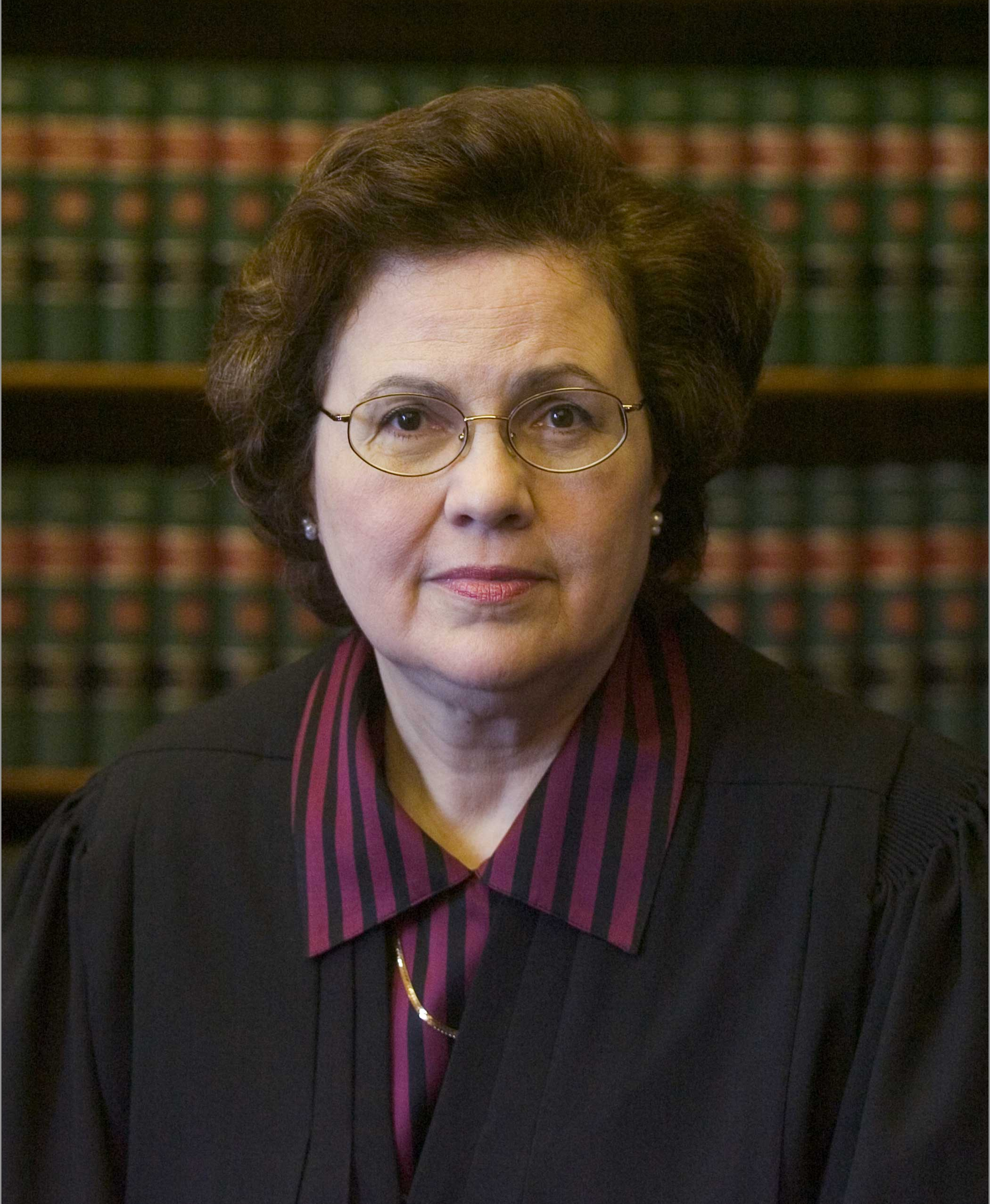 Hon. Carmen Beauchamp Ciparick is a true pioneer for so many women. Her parents moved from Puerto Rico to New York City in 1929, and she grew up in Washington Heights. As the first Hispanic woman to sit on the New York Court of Appeals, and only the second woman appointed to that Court, I was privileged to serve with her and we have a lifetime friendship through that bond.
Continuing with the theme of perseverance, in 1963 Carmen enrolled at St. John's Law School in its evening division where she was one of eight women in her class with three in the evening division, while teaching at a junior high in Harlem. Her devotion to the cause of equality for all was evident in her career choice — she went to work at the Legal Aid Society in the South Bronx.  She began her career in the court system in 1969 as Chief Law Assistant for the Criminal Courts in New York City, and in 1976 she was appointed by Mayor Edward Koch as a Judge of the Criminal Court, where she was the first Puerto Rican woman in the State to serve as a judge. Four years later, she was elected to Supreme Court. She was known for her compassion for litigants, her scholarship and work ethic — all traits that supported her appointment to the New York Court of Appeals by Governor Mario Cuomo in 1993. Those traits garnered Carmen the respect and affection of her colleagues on the court. There is no warmer and caring person dedicated to equal access and the fair administration of justice than the Hon. Carmen Beauchamp Ciparick who served the people of the State of New York as a wonderful judge for over 30 years.
RUTH KESSLER TOCH
FIRST WOMAN NEW YORK SOLICITOR GENERAL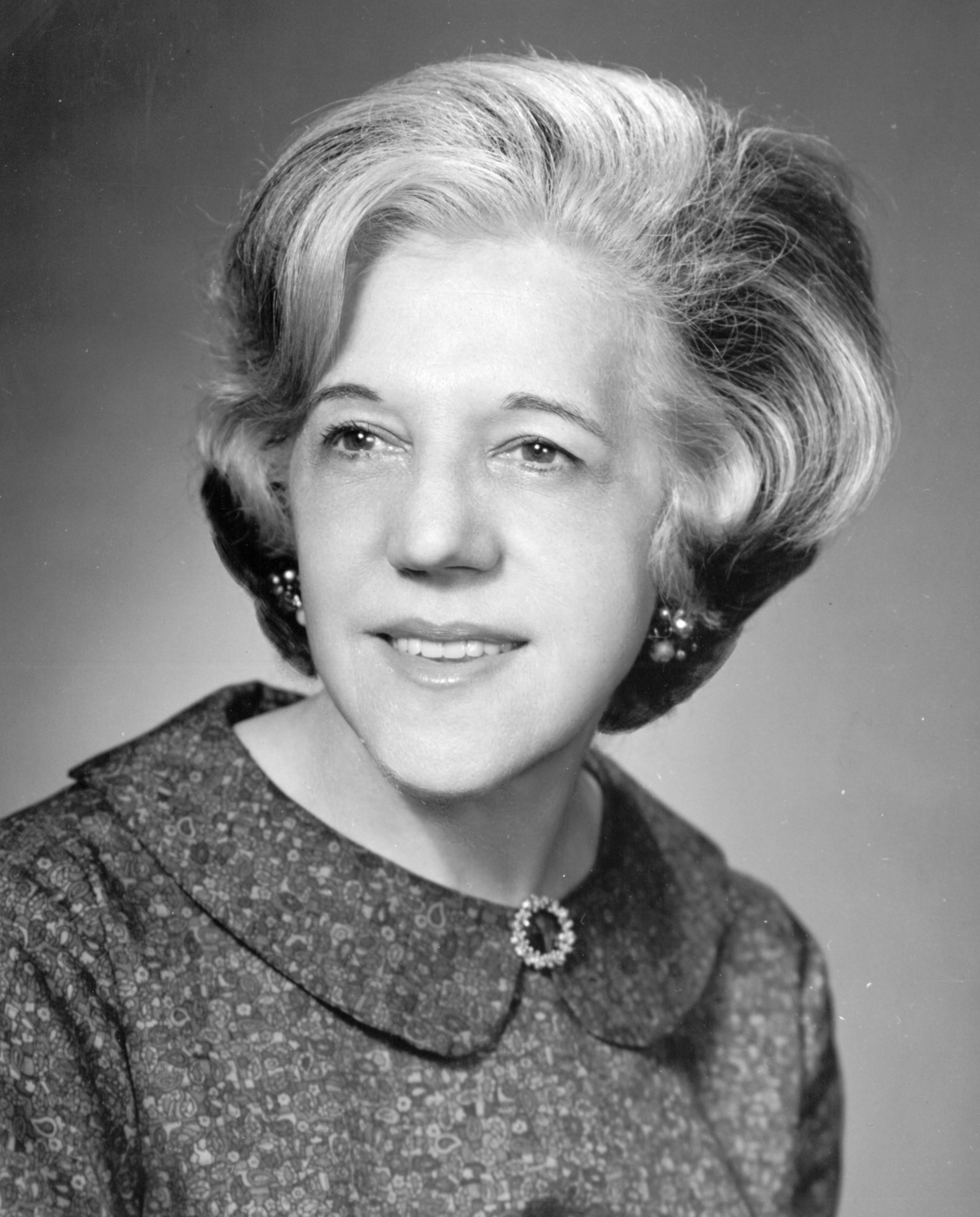 As Carmen's career demonstrated, public service had been more welcoming to women and many female attorneys found such work rewarding and spent their entire legal careers in the sector. As a former Solicitor General in the Office of the Attorney General, I could not resist mentioning one of the trailblazers in state government legal service, Ruth Kessler Toch — the first woman to be appointed as Solicitor General. Ruth joined the Department of Law in 1943 as an Assistant Attorney General and in 1958 she became an assistant Solicitor General. In 1966, then-Attorney General Lewis Leftkowitz appointed Ruth as Solicitor General, where she served until 1979 managing the State's federal and state appellate caseload and supervised the staff of the Appeals and Opinions Bureau. Her appointment represented a new era in the AG's office as her tenure marked the beginning of a number of women appointed to that post.
CHRISTINE BESHAR
FIRST FEMALE PARTNER AT CRAVATH, SWAINE & MOORE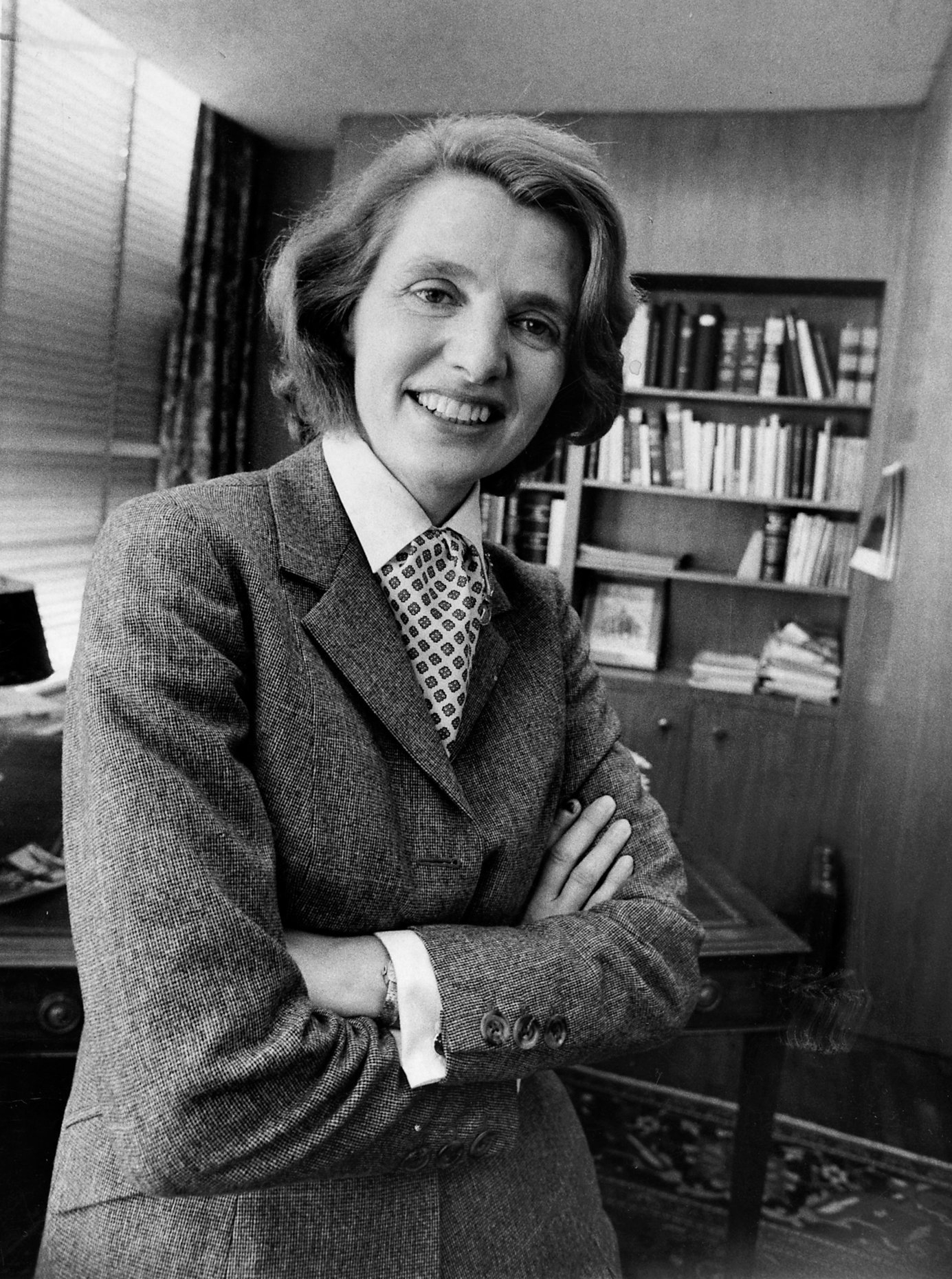 This next attorney broke through the barrier in the private sector. Christine von Wedemeyer was the daughter of Prussian farmers who fled the Soviet Army during World War II. After attending universities in Germany, she won a Fulbright Scholarship to study at Smith College. She became an American citizen in 1957, and she worked at her husband's law firm, where she was exposed to the law. She passed the bar without attending law school and, as was common then, she had to take non-lawyer positions at law firms, such as switchboard operator and librarian, before her offer to work as an associate at Cravath. After only seven years at the firm, she became its first female partner in 1971. Christine served as a role model for many women in her firm and profession because she managed to balance her work and family commitments. She encouraged Cravath to become the first major law firm in the City to open a childcare center for its working parents. Her influence resonated throughout law firms in New York City, and we owe her a great debt of gratitude for her pioneering efforts and for recognizing our responsibility to help the next generation of female attorneys attain success in the profession.
MICHELE COLEMAN MAYES
PIONEERING GENERAL COUNSEL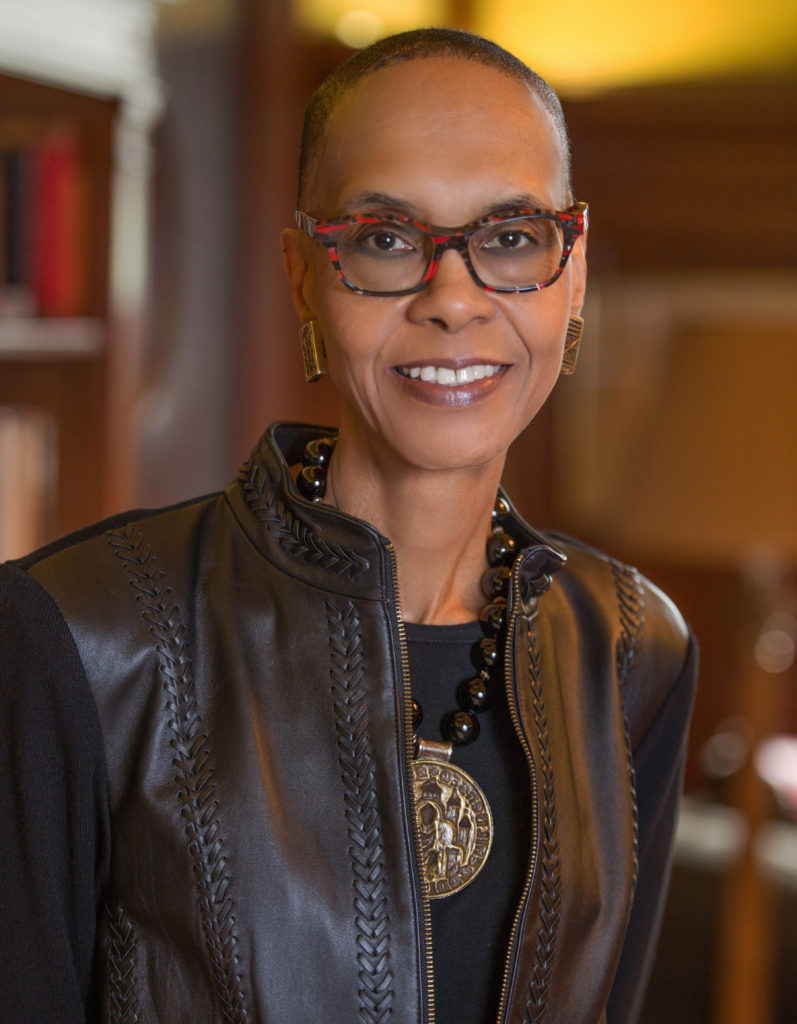 From a young age, Michele knew she wanted to pursue a legal career after being a fan of Perry Mason. Since that character never lost a case, she figured she could do the same. In 1976, Michele began her career as an Assistant U.S. Attorney in Detroit, eventually becoming Chief of the Civil Division.
In 1982 she changed careers and started as the managing attorney of the Burroughs Corporation, later Unisys Corporation, where she was vice-president and associate general counsel for worldwide litigation. When the executive she worked for moved to Colgate-Palmolive, she followed him and a year later was promoted to Vice-President for Human Resources and Legal for North America. A milestone for women in the corporate arena. After her career took her to Pitney-Bowes and Allstate Insurance Company, she finally settled at the New York Public Library.
Michele has been widely recognized for her professional and civic achievements during the course of her career. She has co-authored a book Courageous Counsel chronicling the rise of women at Fortune 500 companies. Setting a standard of excellence and fairness, she has helped to increase to 25% the representation of women serving as General Counsel at Fortune 500 corporations.
FLORENCE PERLOW SHIENTAG
FIRST WOMAN APPOINTED U.S. PROSECUTOR IN NEW YORK STATE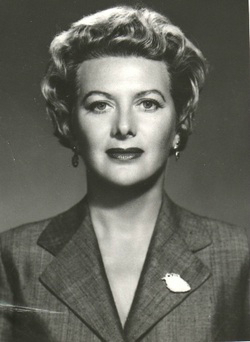 Florence Perlow Shientag grew up in New York City with a father who had studied law but did not practice. However, this encouraged her interest, and Judge Shientag graduated from New York University Law School in 1931. She began her career as a law secretary for Mayor LaGuardia, where her research duties included drafting legislation. Because of the limited role for women in the New York State Bar Association at that time, she helped organize the New York Women's Bar Association. Its creation and service to the needs of women attorneys encouraged the New York City Bar Association to vote to allow women to join. Florence was among 12 women admitted in the late 1930's.
Upon leaving the Mayor's office, she became a law clerk for Thomas Dewey while he was a special prosecutor in New York County. In 1941, Florence was appointed a Judge of the Domestic Relations Court. Two years later, she changed careers and assumed the duties of Assistant U.S. Attorney in the Southern District, becoming the first female federal prosecutor in New York State. During her nine-year tenure, she handled cases involving war profiteering, mail and insurance fraud, and counterfeiting. She also was successful in arguing a case before the U.S. Supreme Court in 1954, when women were not a familiar fixture at the court.
Interested in civic reform, she ran for the State Senate, receiving endorsements from Eleanor Roosevelt and Mayor Robert Wagner. In 1952, she embarked as a sole practitioner, eventually opening offices in Florida, London, Rome and Paris.
CONCLUSION
There's so much more that could be said about these amazing women — and many more pioneers — whose strength of character, legal acumen and moral fortitude carved new roads for so many of us to travel. These women present only a sampling of women pioneers in the State's legal history.
We thank Judge Graffeo for her presentation and her moderation of the panel that followed.