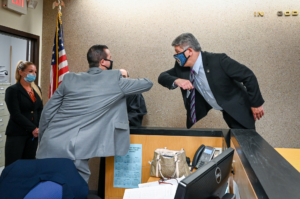 In March 2020, the Young Lawyers Committee of the Historical Society of the New York Courts began an effort to record the responses by New York's legal community to the COVID-19 crisis. The project will preserve for history the efforts made by New York lawyers:
To operate virtually while COVID-19 resulted in the shutdown of their offices;
To serve clients while they were out of their offices;
To interact with the court system both during the shutdown of nonessential court operations and as the courts began to re-open;
To re-open their offices as regions of the State began to re-open.
This project will memorialize these historic moments in our legal profession by collecting video interviews, films, documents and photos capturing experiences of lawyers who practice in New York and how they adjusted to remote practice and social distancing during the Pandemic. This project is made possible by attorneys from across the State in both the private and public sector.
The Society is grateful to those who have come together to make this project possible. We hope that you find the interviews both entertaining and informative.
Additional photo and video submissions can be made here. If you are interested in participating in the project or have questions about the project, please contact dsierra@nycourts.gov.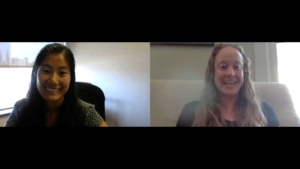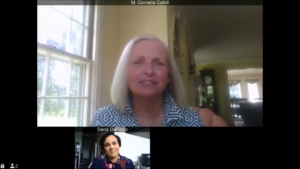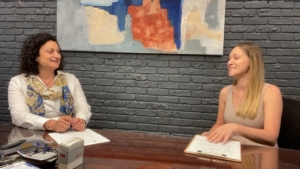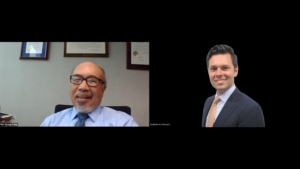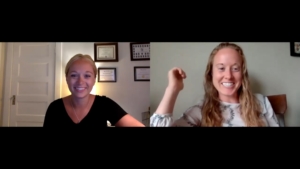 Project Contributors
Mary E. Aldridge, Bond Schoeneck & King
Thania Charmani, Skadden Arps Slate Meagher & Flom LLP; Society's YLC Co-Chair
Dena M. DeFazio, Barclay Damon LLP
Alexander Drylewski, Skadden Arps Slate Meagher & Flom LLP; Society's YLC Member
Michael Fox, Mount Saint Mary College
David Giller, Paul Weiss Rifkind Wharton & Garrison LLP
Sarah Gold, Gold Law Firm
David L. Goodwin, Appellate Advocates; Society Trustee
Brice G. Jastrow, Lankler Siffert & Wohl LLP; Society's YLC Member
David Johnson, Hinman Straub
Katerina M. Kramarchyk, Ward Greenberg Heller & Reidy LLP
Elen Krut, Krut Law
Kathryn Grant Madigan, Levene Gouldin & Thompson LLP
Matthew A. Marcucci, Meyer Suozzi English & Klein PC
Lakeshia McCloud, Legal Assistance of Western New York (LAWNY)
Sharon M. Porcellio, Bond Schoeneck & King
Danielle C. Quinn, Patterson Belknap Webb & Tyler LLP; Society's YLC Co-Chair
Gregory J. Teresi, Bartlett Pontiff Stewart & Rhodes PC