As we end the month of May, we conclude our celebration of Asian Pacific Islander American Heritage Month with a new podcast and blog post.
In the podcast, Jacob Y. Chen, a partner at Dai & Associates PC who became involved in this project through Trustee David L. Goodwin, interviews Hon. Doris Ling-Cohan, Appellate Term, First Dept., about her experiences as a pioneering Asian American judge in the NY Court System, and her motivation to become a founding member of the Asian American Bar Association. Justice Ling-Cohan reflects on discrimination she has faced and the importance of role models in her career development.
Complementing the podcast, Karen Lin, Court Attorney-Referee, Kings County Surrogate's Court, takes a broader view in her blog post. She describes the history of prejudice towards Asian Americans in the United States and the relevance of this history to the pandemic we are all living through.
We thank Justice Ling-Cohan, Jacob, and Karen for participating in this celebration with us.
Listen to the Podcast: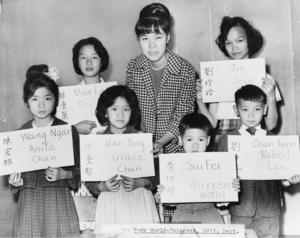 Let us know what you would like featured next! Use the hashtag #CommonThreadsOfJustice on social media.