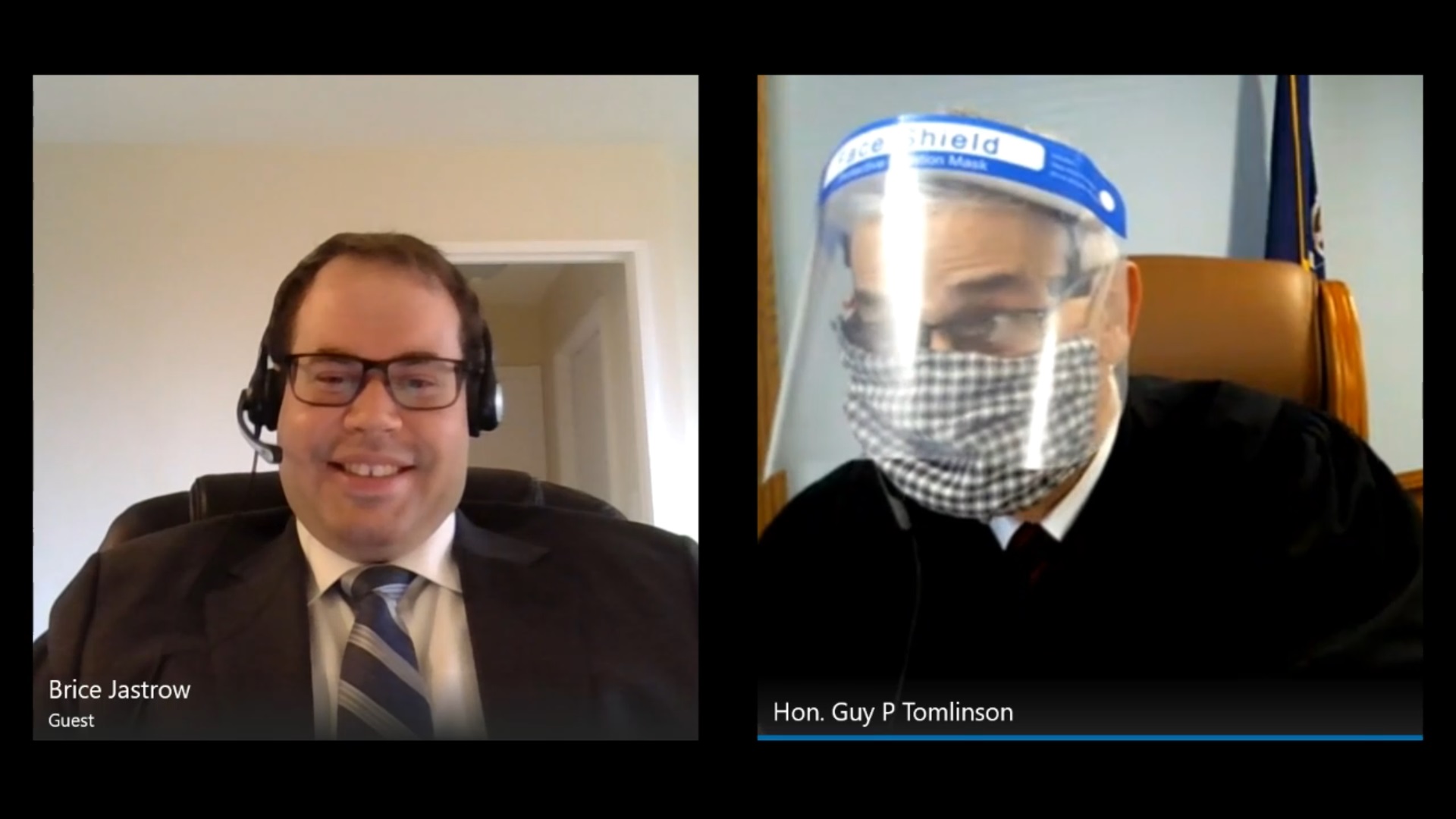 Watch the Interview
Hon. Guy Tomlinson currently serves as the Surrogate of Montgomery County. He is also an Acting County and Family Court Judge and Acting Supreme Court Justice, where he is assigned to Matrimonial Parts in several counties. He began his judicial career in 1995.
Judge Tomlinson began his legal career as a Practicing Attorney and Assistant District Attorney in 1979. He was then elected District Attorney of Montgomery County in 1985. He earned his law degree from Western New England College School of Law and his Bachelor's degree from Utica College of Syracuse University.
Brice Jastrow is an Associate at Lankler, Siffert, & Wohl LLP. He previously served as a Law Clerk to Hon. P. Kevin Castel at the U.S. District Court for the Southern District of New York. He earned his J.D. from Harvard Law School and his B.A. from Michigan State University.