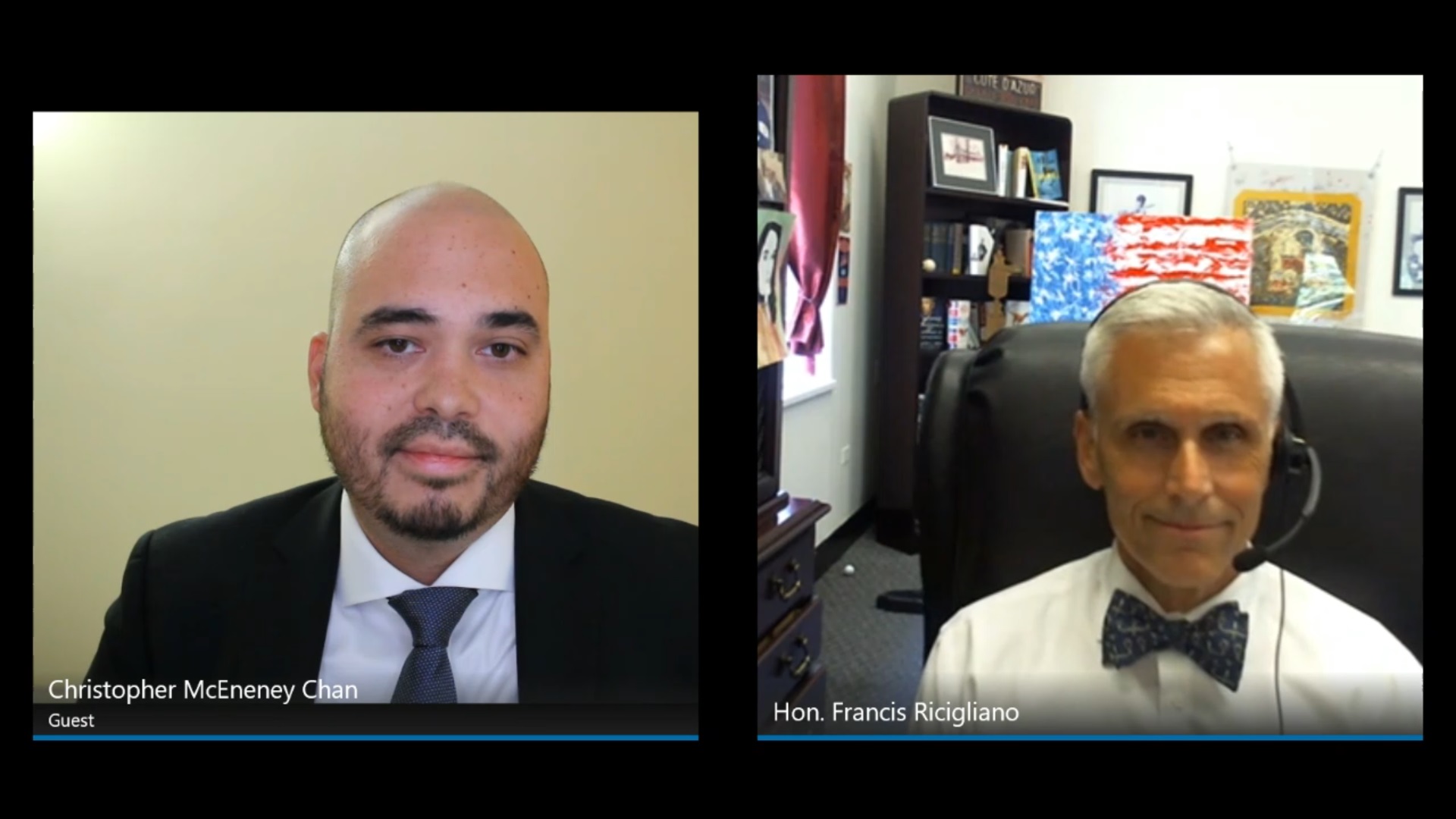 Watch the Interview
Hon. Francis D. Ricigliano is an Acting New York State Supreme Court Justice presently handling criminal matters, having first been elected to the Nassau County Court in 2014 an appointed as an Acting Supreme Court Justice in 2015. He primarily presides over felony cases. From 2015-2016, he was assigned to the matrimonial part, where he presided over contested divorce cases, custody disputes and post matrimonial proceedings. Prior to serving in the County Court, he served in the Nassau County District Court, first in an appointed and then in an elected capacity, starting in 1998 and ending in 2014 with his election to the County Court.
Judge Ricigliano graduated Manhattanville College in 1985 and St. John's Law School in 1988. He began his legal career as an environmental attorney at Rivkin Radler in Uniondale. He became a partner at Margiotta and Ricigliano in Uniondale, where he specialized in foreclosure and landlord tenant matters. Immediately before being elected to the District Court, he practiced medical malpractice work with the law firm of Santangello, Benvenuto and Slattery.
Christopher McEneney Chan began his legal career in the federal courts, researching and drafting judicial opinions for the late Hon. Harold Baer, Jr., United States District Judge of the United States District Court for the Southern District of New York (SDNY), a former New York State Supreme Court Justice (1982-1992). In 2012, Christopher joined the New York State Courts as an intern to the Hon. Sherry Klein Heitler, and has since served as Law clerk for two Supreme Court Justices.