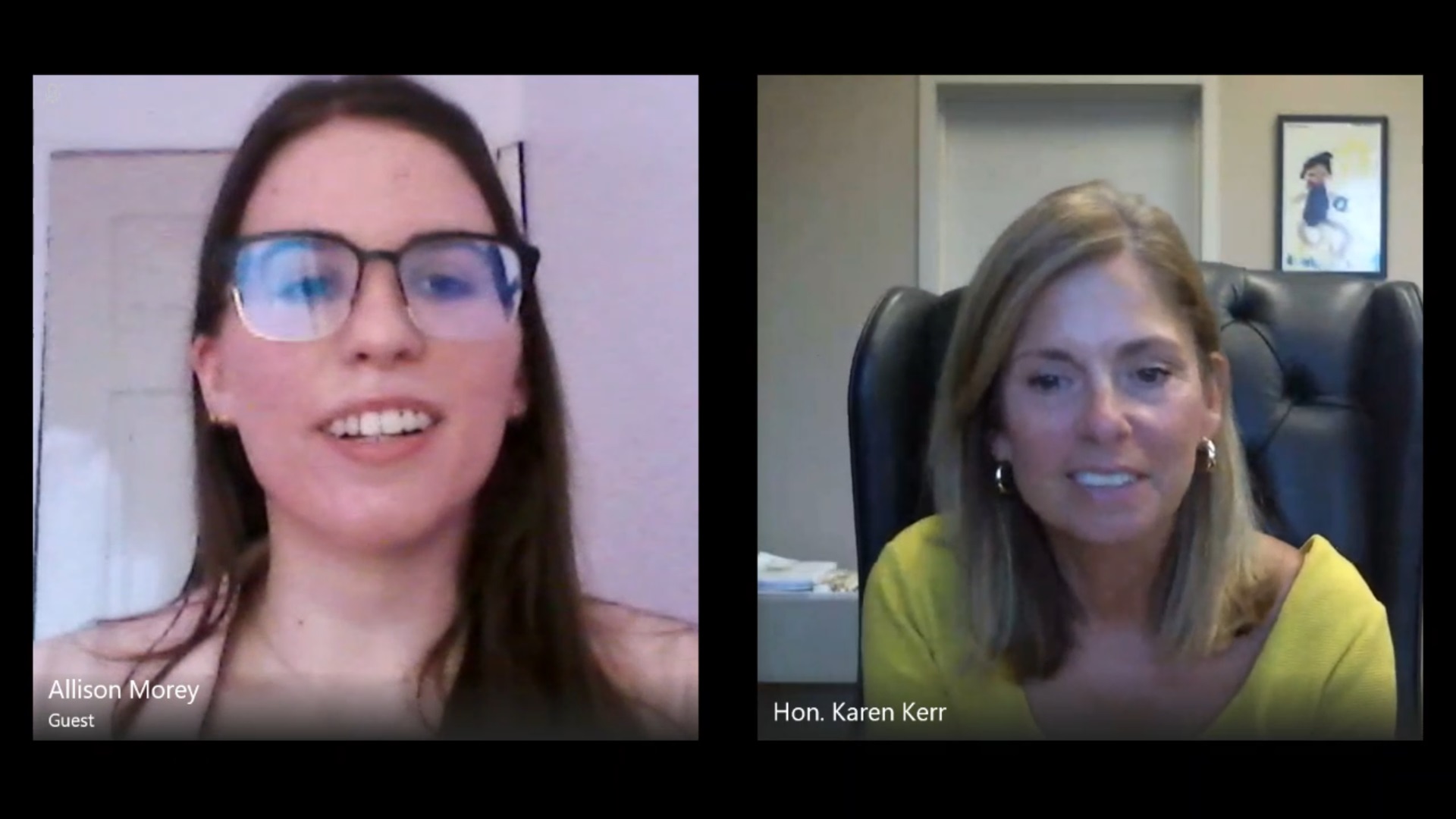 Watch the Interview
Hon. Karen Kerr has served on the Suffolk County Bench for approximately 8 years. She was elected a Suffolk County Family Court Judge in 2018 and is a designated Acting Supreme Court Justice. Prior to that, in 2013, she was elected a District Court Judge and served in a criminal court trial part. In 2016, Judge Kerr was appointed by the Chief Judge to serve as Supervising Judge of the Suffolk County District Court. In addition to her administrative duties, Judge Kerr presides over the Suffolk County Felony Youth Part and the "Raise the Age" felony part.
Judge Kerr is an alumni of Touro Law School and began her legal career in 1989 as an Assistant District Attorney in Nassau County, serving in the District Court, Grand Jury, County Court and Narcotics and Gangs Bureaus. After serving in this capacity for approximately 15 years, Judge Kerr went into private practice as a criminal defense attorney handling major felony cases.
Allison Morey is the Programs Director at the Historical Society of the New York Courts. She earned her Master of Museum Studies degree from the University of Toronto and her B.A. from the University of Wisconsin at Whitewater.