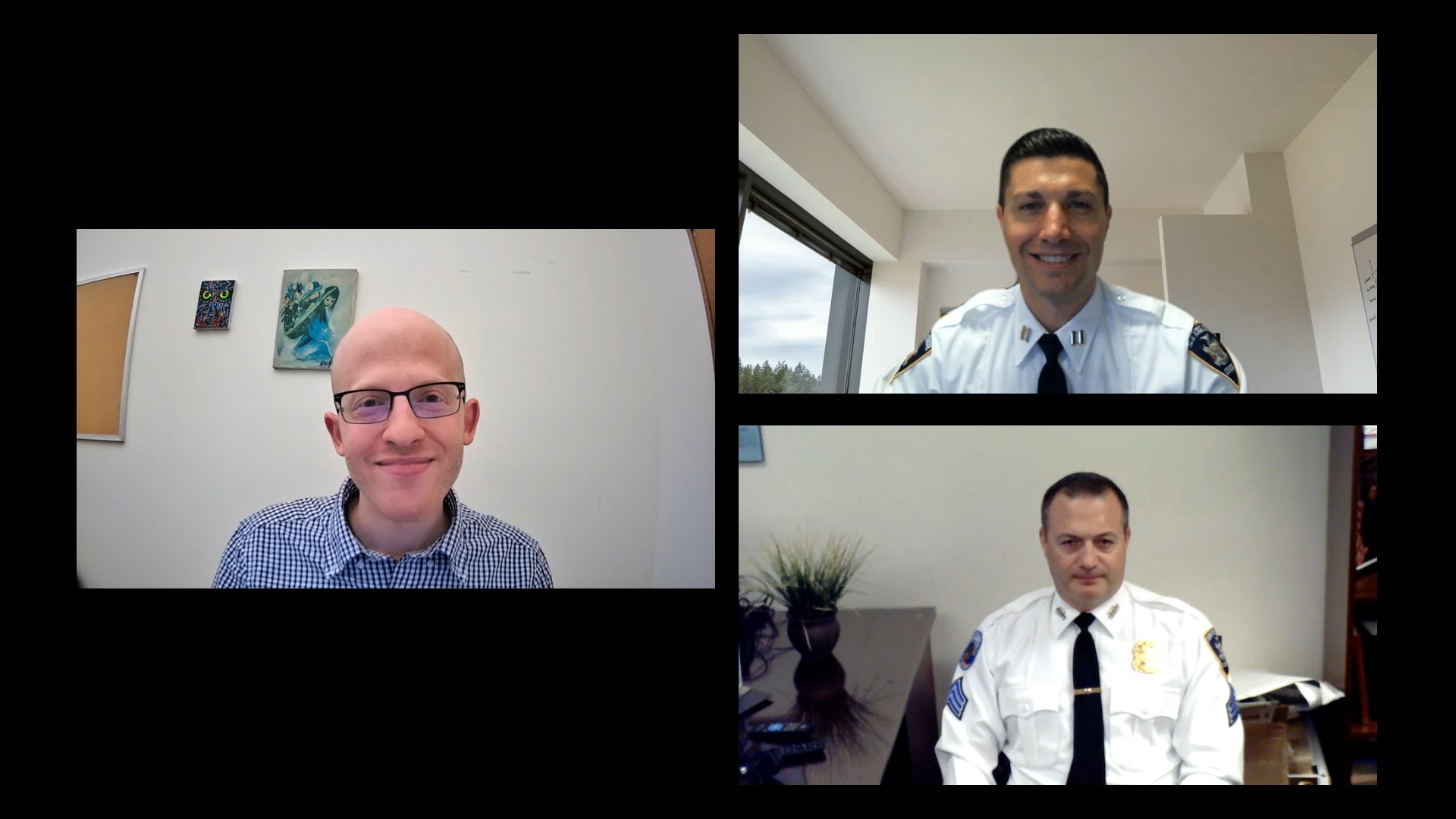 Capt. Jonathan E. Raab graduated the Court Officer Academy in August 2010, and was subsequently promoted to Sergeant in 2016 and Captain in 2018. He is the Fifth Judicial District's Special Response Team Leader and Judicial Threat Liaison. He earned his B.A. in Political Science from St. John Fisher College, and joined the court system in 2008.
Sergeant William Dixon began his career with the New York State Unified Court System in October of 2008 as a Court Officer Trainee. He was recognized by his peers and instructors as the top graduate by being awarded the William H. Thompson Leadership Award.  Sergeant Dixon's first assignment was at the Niagara County Family and Supreme Court in Niagara Falls, NY.  In 2012, he was selected by an interview panel to be part of NYS Court Officer takeover of Tonawanda City Court.  In 2013, Sergeant Dixon went on to take a position in the Court Security Operations Office as a Court Officer and now serves in that capacity as a Sergeant as well as the day to day supervisor of Tonawanda City Court and North Tonawanda City Court.  Sergeant Dixon is also a member of the NYS Court Special Response Team.
Prior to becoming a NYS Court Officer Sergeant Dixon spent 5 years as a NYS Correctional Officer in various facilities across the state.
Sergeant Dixon is also a Chief Master Sergeant/E-9 as a member of the Air Force Reserves. He is married to his wife Jennifer and has two daughters Olivia (9 years old) and Avery (7 years old).
David L. Goodwin is a Staff Attorney at Appellate Advocates, a public defense not-for-profit in Manhattan. He previously litigated special education cases with Partnership for Children's Rights, now part of Mobilization for Justice. A Society Trustee, David also serves as Associate Editor for Judicial Notice, the Society's periodical of New York Court History.