The Lemmon Slave Case: New York's Battle Against Slavery
September 17 @ 12:30 pm

-

1:30 pm

EDT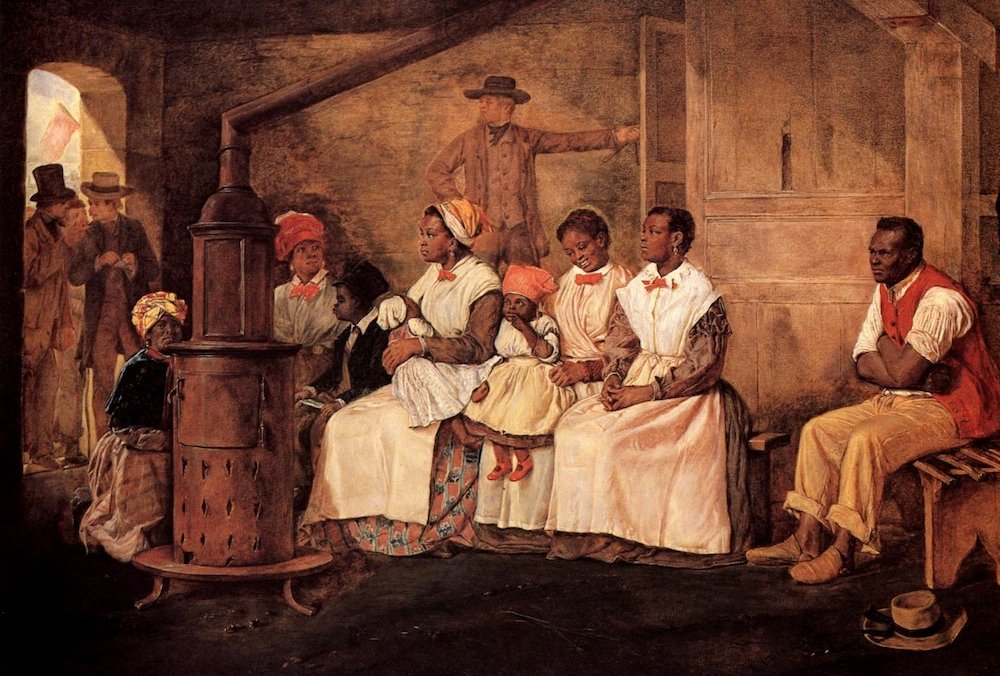 Slaves Waiting for Sale by Eyre Crowe, an English painter who arrived in Richmond in March 1853 and witnessed several auctions of enslaved people.
Webinar
This event is produced by the New York State Archives Partnership Trust.
On the eve of the Civil War in 1860 New York's highest court, The Court of Appeals, upheld a petition granted by the Superior Court in New York City for the release of eight slaves, including six children brought to New York by Virginians Jonathan and Juliet Lemmon on their way to Texas. Join the discussion of this celebrated case that brought up hard questions about slavery within the United States and challenged the slavery laws between the northern and southern states.
Featuring:
Hon. Albert M. Rosenblatt, Former Associate Judge, New York State Court of Appeals, and President Emeritus, Historical Society of the New York Courts
Tom Ruller, New York State Archivist