Looking at Courthouses Through a New Lens: Art, Architecture, and Justice in New York and Beyond
May 12 @ 6:00 pm

-

7:30 pm

EDT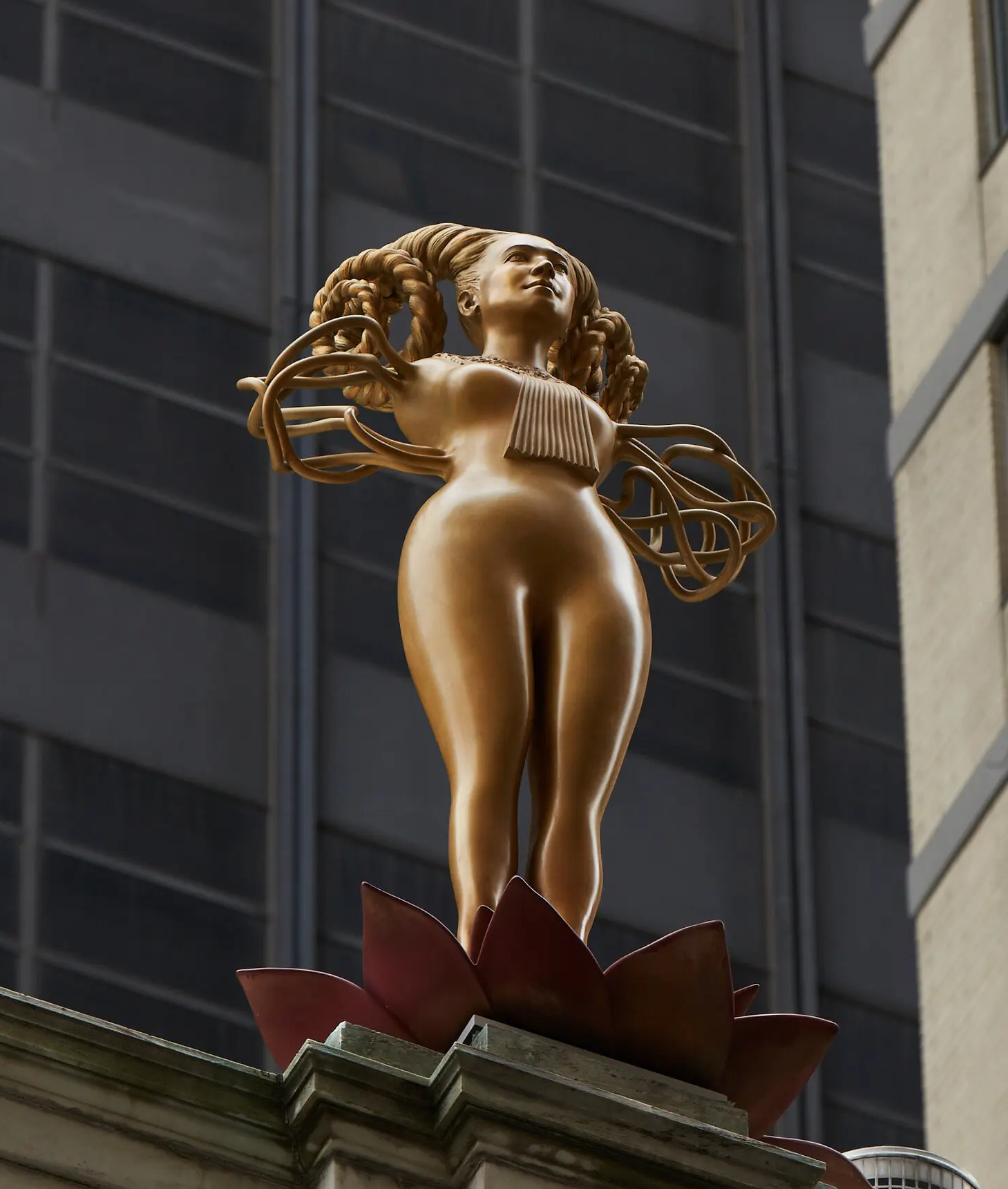 Shahzia Sikander's NOW (2023) sculpture now adorns the courthouse of the NYS Supreme Court Appellate Division, First Department at 27 Madison Ave. Photo by Yasunori Matsui courtesy of the New York Times.
Free Livestream
Presented by the NYS Supreme Court, Appellate Division, First Department and Historical Society of the New York Courts
Historic courthouses serve as the backdrop for society's most consequential conversations. In today's era of rapid social and technological change, and issues of diversity, we are faced with the thorny questions of how to contextualize the role of art and architecture in our public buildings. An esteemed group of legal and artistic thinkers gather for a thoughtful conversation exploring the First Department's monumental courthouse off Manhattan's Madison Square Park.
PROGRAM
Welcome & Introductions
Hon. Dianne T. Renwick, Acting Presiding Justice, Appellate Division, First Department and Vice Chair, Historical Society of the New York Courts
Presentations
Dr. Michele H. Bogart, Professor Emeritus of Art History and Visual Culture, Stony Brook University
Dr. Jon Ritter, Clinical Associate Professor, New York University
Hon. Peter H. Moulton, Associate Justice, Appellate Division, First Department
Shahzia Sikander, Artist of NOW (2023)
Panel Discussion
Moderator: Adrian Untermyer, Attorney, Urbanist, and Historian
Dr. Michele H. Bogart
Hon. Peter H. Moulton
Dr. Jon Ritter
Shahzia Sikander
Watch the Program Video