200 Years of the Commerce Clause: Gibbons v. Ogden (1824) — The New York Steamboat Case that Started It All
May 9 @ 6:30 pm

-

8:30 pm

EDT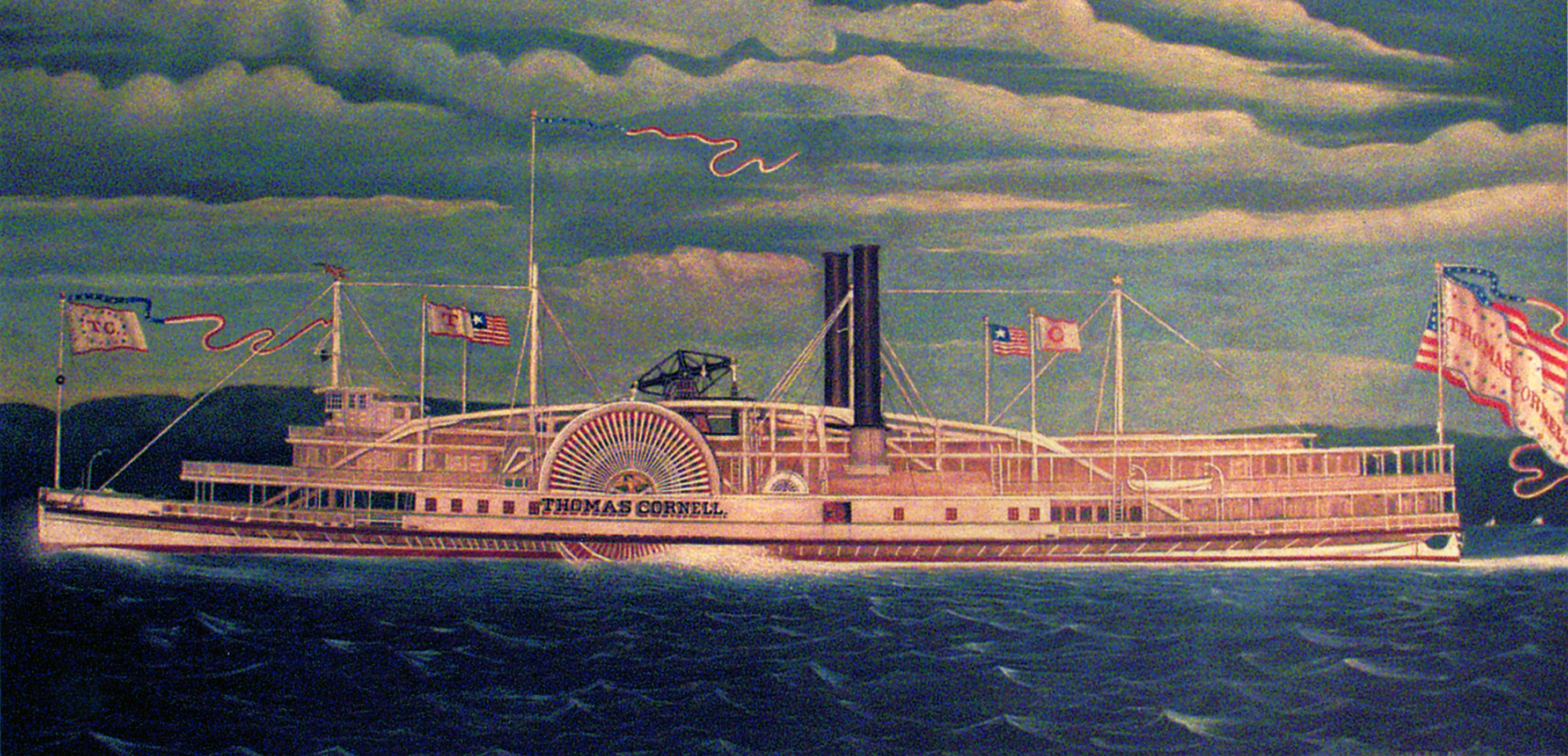 Steamboat "Thomas Cornell" print of James Bard painting. Hudson River Maritime Museum.
In Person Only
Location: New York City Bar Association — 42 West 44th Street, New York, NY 10036
Program will be recorded and made available at a later date
Few names are more recognizable in the canon of American jurisprudence than the 1824 U.S. Supreme Court landmark decision Gibbons v. Ogden. This program will explore the critical and often deadly role steamboats played on the Hudson River for almost two centuries and how Gibbons led to the birth of the federal commerce clause doctrine, which, two hundred years later, continues to be at the center of cases testing the limits of federal and state regulation of interstate commerce, including current challenges to state laws governing recreational cannabis and animal welfare.
PROGRAM SPEAKERS
Craig A. Landy, Esq., Program Moderator, Retired Partner, Peckar & Abramson P.C.
Dr. Carla Lesh, Collections Manager & Digital Archivist, Hudson River Maritime Museum
Brian O'Connor, Esq., Retired Partner, Willkie Farr & Gallagher LLP and Author, Death by Fire and Ice: The Lexington Steamboat Calamity
Hon. Albert M. Rosenblatt, Retired Associate Judge, New York Court of Appeals and President Emeritus & Inaugural Albert M. Rosenblatt Legal History Scholar, Historical Society of the New York Courts
1.5 NY CLE Credits in Areas of Professional Practice by the Judicial Institute
Available only to members of the Historical Society of the New York Courts and the New York City Bar Association