The State's Highest Court
The 1846 NYS Constitution drew a distinction between the trial of impeachments and the review of cases on appeal, and established two separate courts a Court for the Trial of Impeachments and a Court of Appeals until 1869. Today, the Court of Appeals, New York's highest-level court, hears civil and criminal appeals from the state's intermediate appellate courts and, in some instances, directly from the trial courts.
Article VI, section 2, of the Constitution of 1846, provides for a Court of Appeals composed of eight judges, of whom "four shall be elected by the electors of the state for eight years, and four selected from the class of justices of the Supreme Court, having the shortest time to serve."
On September 7, 1847, the Court of Appeals judges first took the Bench of New York's highest court. The resources below will take an in-depth look at the Court's history: its constitutional underpinning, its judges, its leading decisions, and its courtrooms.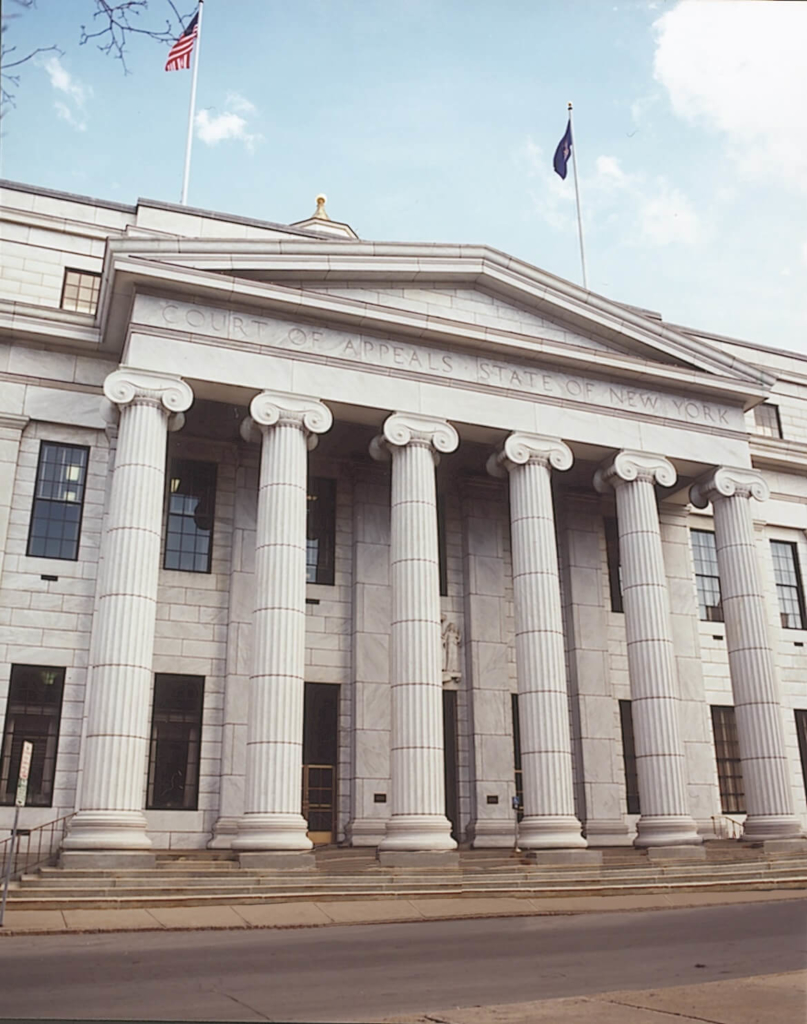 Court of Appeals History
There Shall Be a Court of Appeals… is a 1997 commemorative publication marking the 150th anniversary of New York's highest court. It is rich in history and imagery. As then Chief Judge Judith S. Kaye commented in the Foreword, the publication examines "…the process, the places and the people that have distinguished the Court of Appeals throughout its life."
Making History Together: The New York State Court of Appeals in Albany's Tricentennial Year grew from the celebrations marking the 300th anniversary of Albany's Original Charter dated July 22, 1686. This publication is a transcript of the ceremony held in Court of Appeals Hall on November 15, 1986 celebrating the shared great history of the City and its Court, and the legacy left by the legal luminaries who populated that history.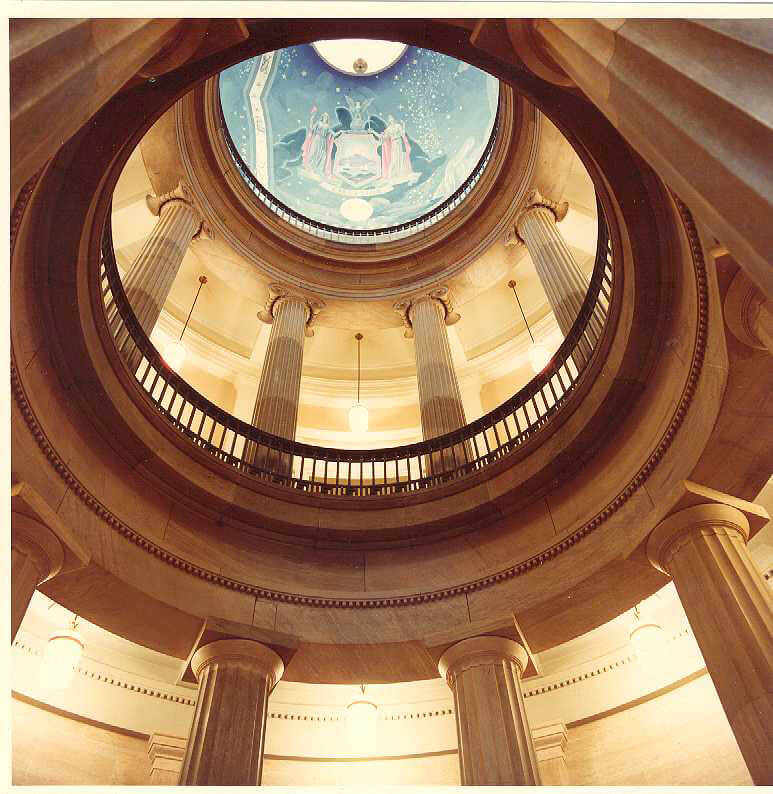 Court of Appeals Hall
These two publications of the New York State Court of Appeals, one in 1959 and the other 2004, commemorates the history, restoration, and modernization of the building that houses the Court of Appeals: Court of Appeals Hall. The Court of Appeals originally sat in the State Capitol. It moved to its present home at 20 Eagle Street a short distance away in 1917. The magnificent courtroom, built by the renowned architect H. H. Richardson, was brought over and reassembled piece by piece. Since then, the building has twice undergone a major renovation to restore its architectural and artistic beauty and to modernize its facilities. The story of this history of the building and its renovations and modernizations is told with wonderful supporting images in these publications.