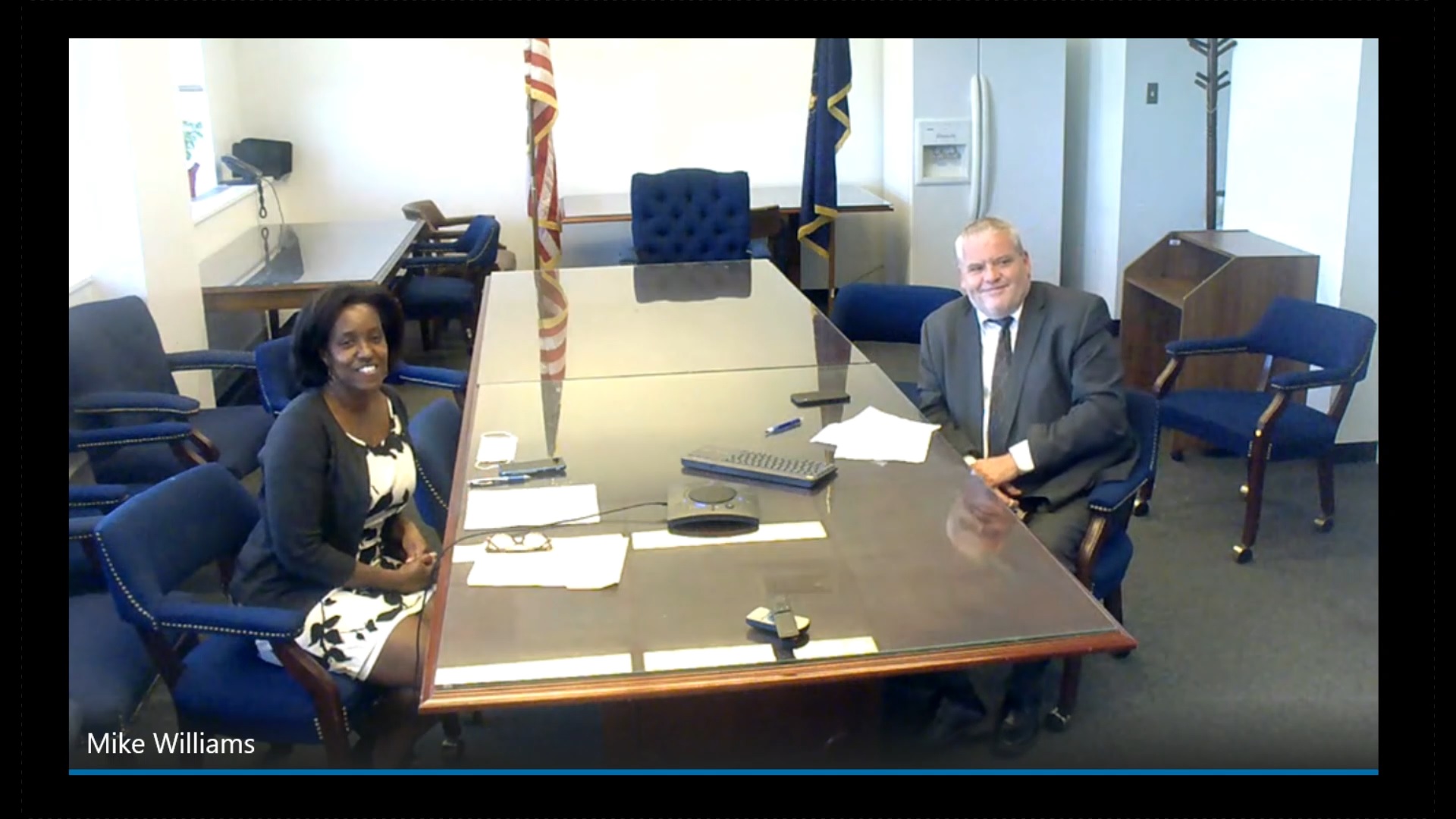 Michael Williams serves as the Chief Clerk of Suffolk County Family Court. He previously served as the Chief Clerk of New York County Family Court and the Bronx County Family Court, with additional positions as Court Clerk Specialist for Office of Self Represented Services and Deputy Chief Clerk of Kings and Queens County Family Courts.  He originally began his court careers as a Court Officer in Kings County Family Court in 1989.
In his various roles, Mr. Williams streamlined the case filing processes in multiple locations; initiated a Bronx Help Center that continues to receive national and state recognition for its efficiency and user-friendliness; provided operational assessments of multiple family courts throughout NYS; implemented child protective protocols that significantly reduced the time to disposition and expedited achieving permanency for children in care; and piloted an online domestic violence petition filing program that interfaces with the court's case management operating system (UCMS).
Mary Porter is currently Court Attorney Referee assigned to the District Administrative Judge's Office.  In that role, she serves as the designated acting coordinator for the Suffolk County Courts Alternative Dispute Resolution Programs, Special Counsel for Town and Village Courts, Public Information Officer and chairs several court committees including Women in the Courts and the Communications Subcommittee for Access to Justice.
She began her legal career as a prosecutor in the Manhattan District Attorney's Office before joining the New York City Mayor's Office as part of the Criminal Justice Coordinator's Office. In these roles, she developed strategies to reduce sex trafficking and underage prostitution, reductions in gun violence, and the hate crimes hotline.