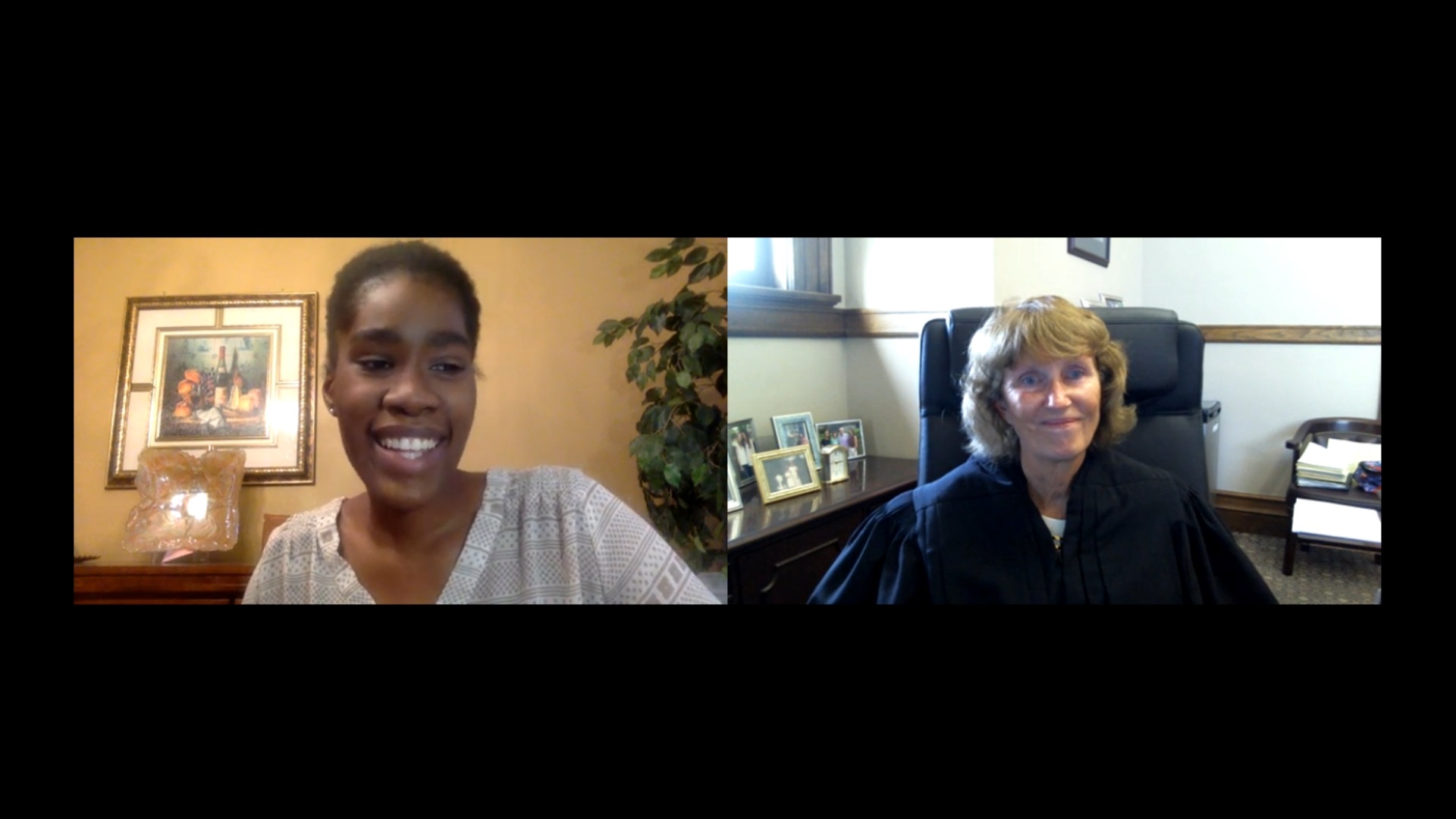 Hon. Jacqueline Sisson  was elected as Canandaigua City Court Judge in 2018 and took the bench in January, 2019. She is a full-time Acting Ontario County Court Judge and full-time Acting Ontario County Family Court Judge. In addition to her City Court responsibilities, she presides over the Finger Lakes Treatment Court, which consists of felony and misdemeanor drug court, veteran's court, and mental health court. In her capacity as an Acting Family Court Judge, she presides over all abuse/neglect cases in the county.
Prior to her election to the bench, Judge Sisson served as Principal Court Attorney for New York State Supreme Court Justice Craig J. Doran for 19 years. Justice Doran also serves as Administrative Judge of the Seventh Judicial District. In her capacity as Justice Doran's Court Attorney, Judge Sisson assisted in the supervision of all Supreme, County and City Courts in the eight-county region of the Seventh Judicial District. She has presided over matrimonial trials as a matrimonial referee in Ontario County, mediated numerous court cases, and assisted in
hundreds of criminal and civil trials.
Judge Sisson has been an active member of numerous committees throughout the court system aimed at the commitment to providing justice. She is currently a member of the Seventh Judicial District Administrative Judge's Task Force.
Judge Sisson was in private practice in Monroe and Ontario Counties for several years after graduating from Law School.
A lifelong resident of the City of Canandaigua, Judge Sisson graduated from Canandaigua Academy, then from SUNY-Albany, cum laude, earning a Bachelor of Arts degree in Economics. She received her Juris Doctor Degree from SUNY Buffalo School of Law.
Judge Sisson has been an active member of the legal and social community. She and her husband, Paul, are the parents of two daughters.
Chanya K. Sainvilus is Legal Counsel at Catholic Charities of the Archdiocese of New York in the non-profit organization's Immigration Services Department. Ms. Sainvilus served as a judicial fellow for the Hon. Doris Ling-Cohan in New York State Supreme Court. She earned her J.D. from the Maurice A. Deane School of Law at Hofstra University, also earning her B.A. from Hofstra University.
Ms. Sainvilus is the recipient of the Dwight L. Greene Memorial Scholarship which is awarded annually to a student who demonstrates academic excellence, leadership ability, and intentions to advocate on behalf of underrepresented or minority groups.