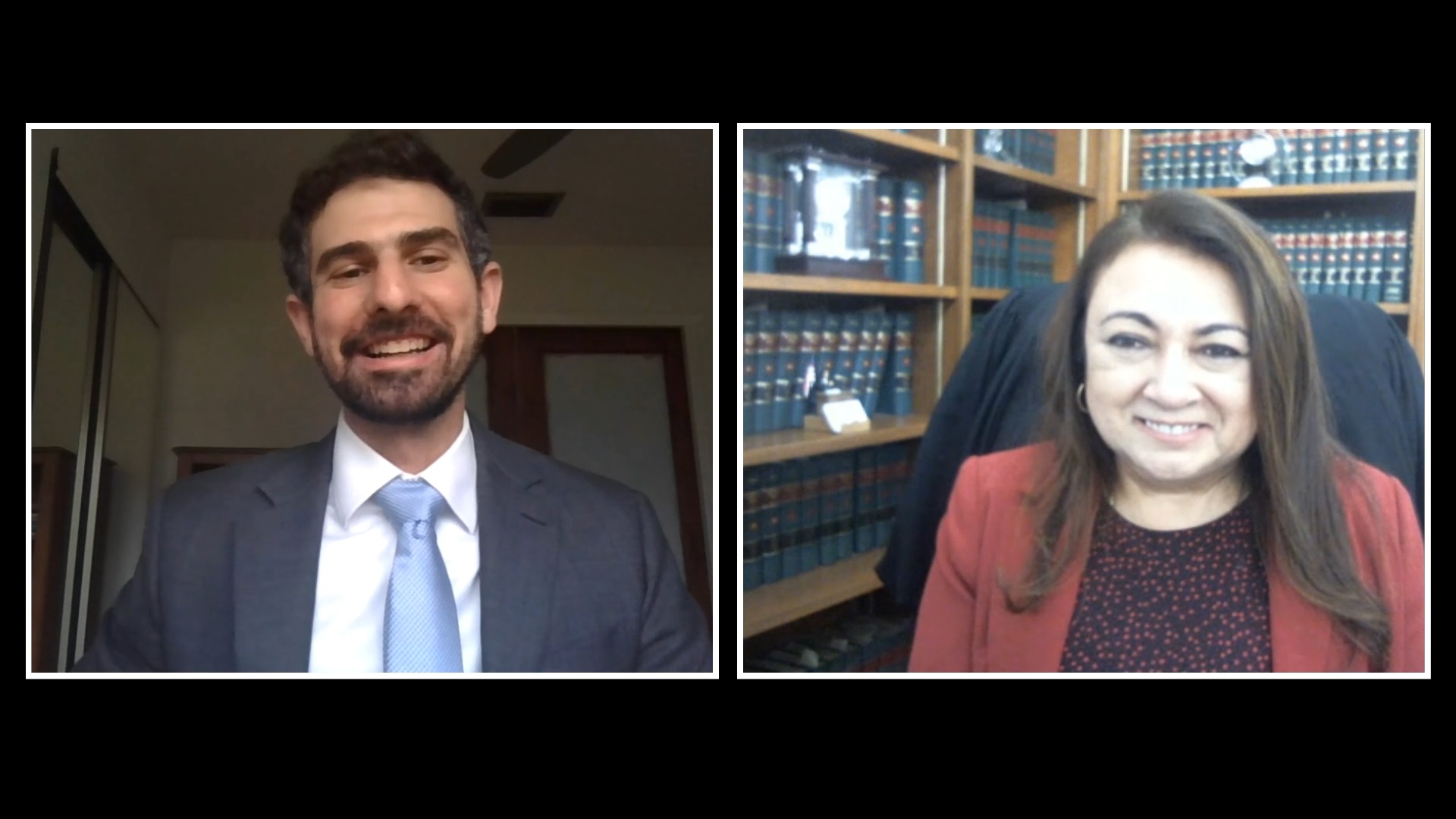 Hon. Nelida Malave-Gonzalez, elected Bronx Surrogate whose term began on January 2, 2013, is a Bronx native born to Puerto Rican parents from San Sebastian, Puerto Rico. She is the youngest of 11 children raised in the Morrisania Projects. Surrogate Malave-Gonzalez attended St. Augustine Parochial School in the Morrisania section of the Bronx and Cardinal Spellman High School in the Baychester area of the Bronx. The Surrogate graduated from Fordham University, Rose Hill Campus also located in the Bronx. Due to the absence of any law schools in the Bronx, she ventured over the bridge to Queens and obtained her law degree from CUNY Law School at Queens College.
Prior to being elected, first as a Civil Court judge in 2005, Surrogate Malave-Gonzalez worked in private practice for 13 years. In 2011 she was appointed as acting Supreme Court Justice. Before her tenure on the bench, Surrogate Nelida Malave-Gonzalez served the Bronx County as a general practice attorney advocating for clients in Family, Housing, Criminal, Surrogate's, Civil and Supreme Courts. During that time, she also served as an Administrative Law Judge on the NYC Environmental Control Board in the Bronx where she conducted hearings regarding quality of life issues for Bronx residents.
Throughout her tenure as a jurist, Surrogate Malave-Gonzalez has handled a variety of matters. While in Civil Court, Surrogate Malave-Gonzalez was one of the first "Hybrid" Judges assigned to both Civil Court and Supreme Court simultaneously. As a "Hybrid" Judge, she continued her Civil Court duties which included presiding in every part of the Court including Small Claims, No-Fault, Consumer Credit Transactions and Commercial Landlord-Tenant while assuming responsibility for Supreme Court summary jury trials and foreclosure matters. During her tenure in Civil Court, she was assigned to Bronx Family Court to hear Juvenile Delinquency cases which also required presiding over neglect of children, custody and visitation applications that could lead to the termination of parental rights.
As Acting Supreme Court Justice, Surrogate Malave-Gonzalez was assigned to the Matrimonial Part where she worked tirelessly to ensure justice while providing a neutral but empathetic environment for the Bronx litigants. Simultaneously, she was assigned to the Mental Hygiene Article 81 Part where her decisions had a direct effect on seniors, persons with disabilities, and/ or incapacitated individuals, all of whom needed their interests protected. In addition, as a "Hybrid" Judge, and as an Acting Supreme Court Justice, Surrogate Malave-Gonzalez also sat in the Arraignment Part of the Criminal Court of Bronx County and her quarterly weekend assignment to Criminal Court required her to consider the implications of immigration, civil and estate issues on the accused.
Throughout the years, this experience prepared Surrogate Malave-Gonzalez to fully understand the needs of the people of the Bronx and their communities. As the first female and first Latina elected Surrogate, she continues to serve the Bronx with due diligence and in a fair and impartial manner while remaining sensitive to the plight of its citizens.
Judge Malave-Gonzalez is likewise committed to her fellow judges and sits on the Advisory Committee on Judicial Ethics. She currently chairs the First Department Panel for the Advisory Committee and also sits on the Judicial Campaign Ethics Subcommittee.
David Giller is an associate in the Litigation Department of Paul Weiss Rifkind Wharton & Garrison LLP whose practice focuses on complex civil and criminal matters. He previously clerked for NYS Court of Appeals Judge, Hon. Jenny Rivera, and U.S. Bankruptcy Court Judge for the Eastern District of New York, Hon. Robert E. Grossman. He earned his B.A. from SUNY at Geneseo and J.D. from Brooklyn Law School.