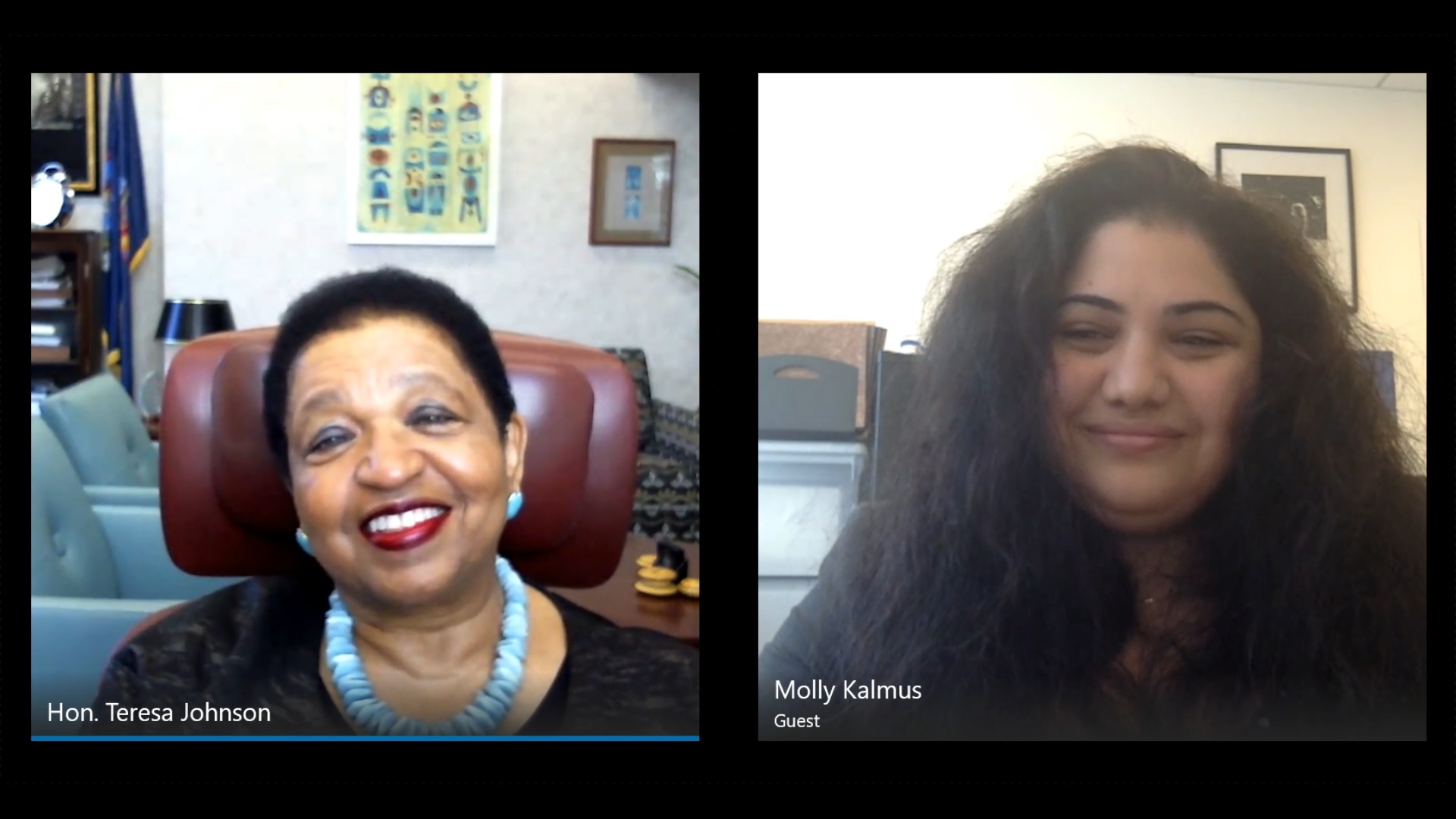 Watch the Interview
Hon. Teresa Johnson is the Supervising Judge of the City Courts in the 7th Judicial District, Acting County Court Judge, and Rochester City Court Judge. As Supervising Judge, she oversees 21 full and part-time judges and close to 100 clerical employees and support staff. Judge Johnson represents the Courts within the State, leads in setting and implementing policy, resolves personnel issues, and ensures that the service provided to citizens who use the courts is first rate
As a City Court Judge, Judge Johnson presides over jury and non-jury trials in civil and criminal matters. In criminal matters, these include arraignments, reviewing and deciding motions, conducting hearings and trials, and imposing sentences, as appropriate. In civil matters, these include reviewing and deciding motions, presiding over trials, and hearing and resolving landlord and tenant disputes.
As Acting County Court Judge, Judge Johnson has presided over felony trials. She has also presided over the Rochester Drug Treatment Court and Mental Health Court.
Molly Kalmus is a practicing criminal defense attorney in New York County. Prior to her current role, she specialized in representing survivors/victims of human trafficking and alleged perpetrators of intimate-partner domestic violence in Queens. She obtained a Bachelor's and a Master's Degree in Forensic Psychology from CUNY John Jay College of Criminal Justice. She also holds a Juris Doctor from St. John's University School of Law.