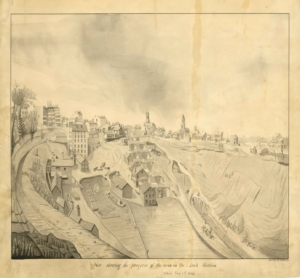 Documenting Our Past: Great Documents of New York Legal History highlighted several "great documents" including many from the Erie Canal. A featured speaker at that event was Leah Green, who authored and published a significant article in 2005 on the legal impacts of the Erie Canal. The records in the State Archives and other resources enabled Ms. Green to demonstrate how the Erie Canal changed many aspects of New York law and how it was interpreted and administered by the courts. These impacts continue to resonate today and provide essential context for current application of commercial law, property rights, and the authority of the government.
The New York State Archives preserves and makes available thousands of boxes of records relating to the construction and enlargement of the Erie Canal as well as other elements of New York's canal system. These records, along with the significant collection of historical court records preserved by the State Archives, help to tell the story of the impact of the Erie Canal on the people, businesses, and land of New York and the nation.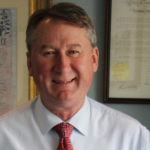 Event selected by Thomas J. Ruller, Ex-Officio Trustee; NYS Archivist
Program Clip Coming Soon!