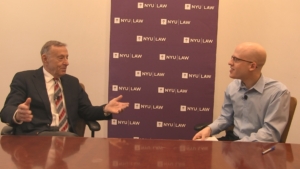 This episode was recorded in November of 2018, and features a conversation about the importance of preserving court records.
David L. Goodwin, current member of the Board of Trustees of the Historical Society of the New York Courts and Staff Attorney at Appellate Advocates, chats with Founder & President Emeritus of the Society — and Former Associate Judge of the New York State Court of Appeals — Hon. Albert M. Rosenblatt about the importance of the preservation of court records, and how we have tragically lost details of historic NY events of national importance.
Audio
Video
Listen on your favorite podcast carrier!