This blog entry was written by Elijah Fagan-Solis, the inaugural winner of the David A. Garfinkel Essay Scholarship when it first launched in 2008. He is currently an AMPLIFY-NY Coordinator at YOUTH POWER!
Photo: Historical Society of the NY Courts Founder Hon. Judith S. Kaye and Elijah Fagan-Solis at the Court of Appeals' Law Day in 2008
Mother Teresa is quoted as saying "peace begins with a smile." A young, anxious version of me was fortunate enough to experience this famous quote come to life the first time I stepped foot into the New York State Court of Appeals. I had no idea what to expect. It surely was a mistake that I was even there in the first place. Did no one else see the value in the announcement of this 'Garfinkel Essay Contest'? Did no one else submit their pieces?
To be honest, I almost did not do it myself. I was a student at Hudson Valley Community College in Troy back in the spring of 2008, setting myself up to graduate with the 60 credits I needed to enter the New York State Police Academy. I was in my last semester, and my Corrections Professor Kathryn Sullivan approached me about the opportunity. Did she confuse me with another student? Why did she think I was capable of providing a submission? After much discussion, and coming to the understanding that I wouldn't need to submit an additional paper for class, I obliged. In retrospect, I am incredibly grateful for her seeing so much more potential in me than I ever saw in myself.
Now it was time to write. This wasn't just another paper for a class; there was a lot at stake: being published, being honored at Law Day, winning a cash prize, and meeting state leaders. More doubts started to set in during the course of research and writing. This is one of the hardest pieces I have ever had to write! What if I let Professor Sullivan down? What if I am taking this in the completely wrong direction? What did I get myself into? I continued to think these thoughts (and more) until I had to submit my essay. Even after I did, I was afraid that I perhaps missed the deadline by a few minutes. I don't even believe there was a time I thought I could actually win.
A few days later, I avoided a phone call from my professor, assuming it was bad news. I put myself through too much stress; I just couldn't take it. Much to my surprise, her voicemail stated that I was being considered as one of the finalists! Not long after that I received another call informing me that it was decided by those judging the submissions that I would be the sole winner of the contest! I couldn't believe it. After a very brief celebratory fist pump, I realized I was about to receive a great honor, when all I originally thought I would get was avoiding another Corrections paper.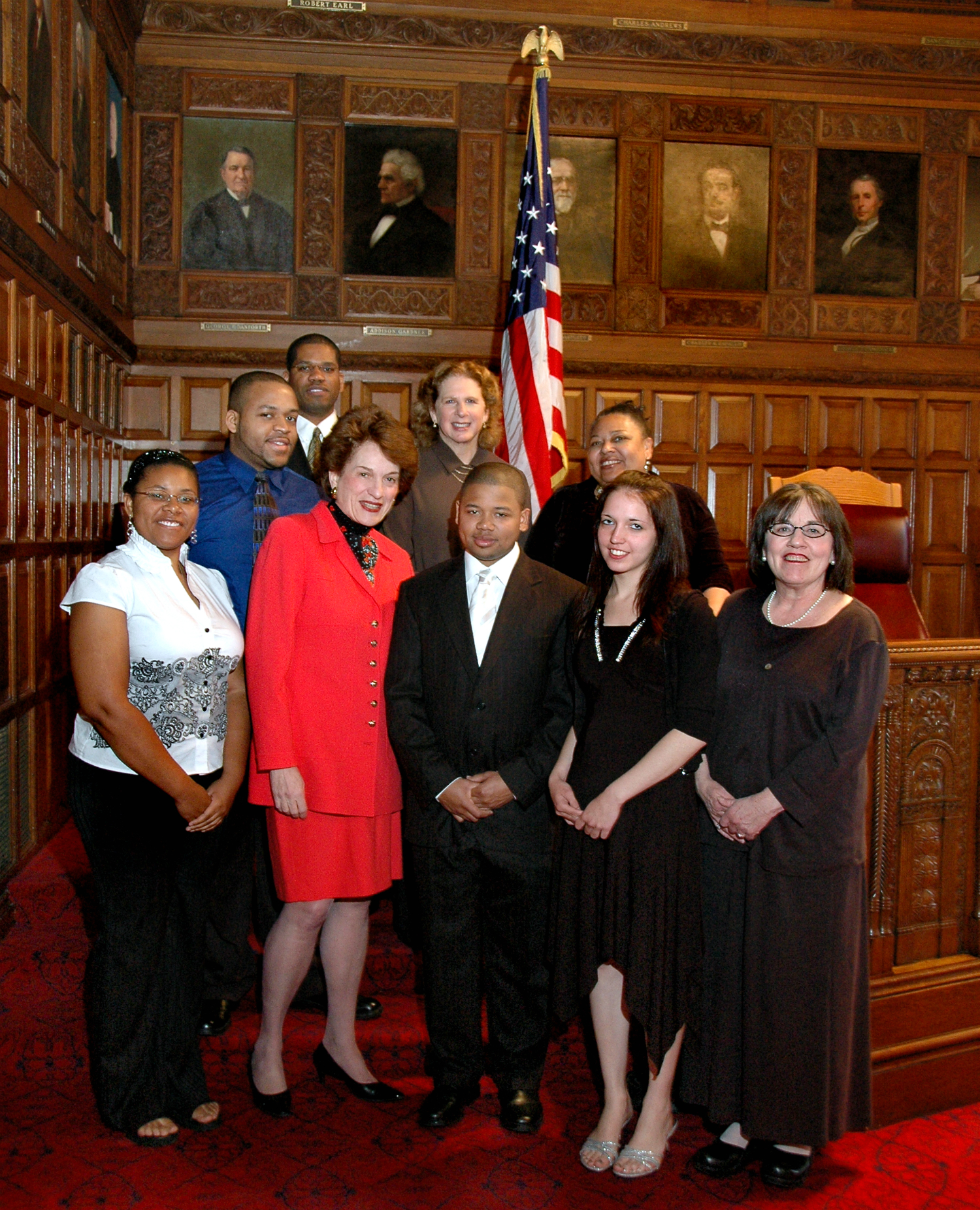 I recall entering the Court of Appeals to meet with a lawyer to make edits to my submission prior to its being published. It was then that I was offered the opportunity to listen in briefly on a case taking place. I was in awe that after all I was going to be blessed and honored with, that witnessing oral argument would be possible! And there I was, anxious and not wanting to disrupt the courtroom, but it felt like I did. I felt the eyes of Judge Judith S. Kaye shift focus to me and stare deep into my soul. But then it came…that gracious warm smile that brought me peace. Did she really just look right at me and smile? It was as if she knew exactly who I was and was so incredibly proud of my accomplishments, like a mother who had long invested her time and talents to deposit all of herself into a child. I will never forget that moment.
I had the opportunity to meet with Judge Kaye in her chambers where she confirmed she indeed smiled right at me. She continued to pour out encouragement and share of herself unselfishly, depositing even more into me, building up my self-confidence, and reshaping my future unknowingly. Out of the entire experience of winning, this personal time with her was the most soothing and peaceful. The intimidation I initially experienced melted away with that initial smile. This meeting with the late Judge Kaye reminds me even now that I must believe in myself and not be intimidated by others or even life-changing opportunities, such as the Garfinkel Essay Scholarship.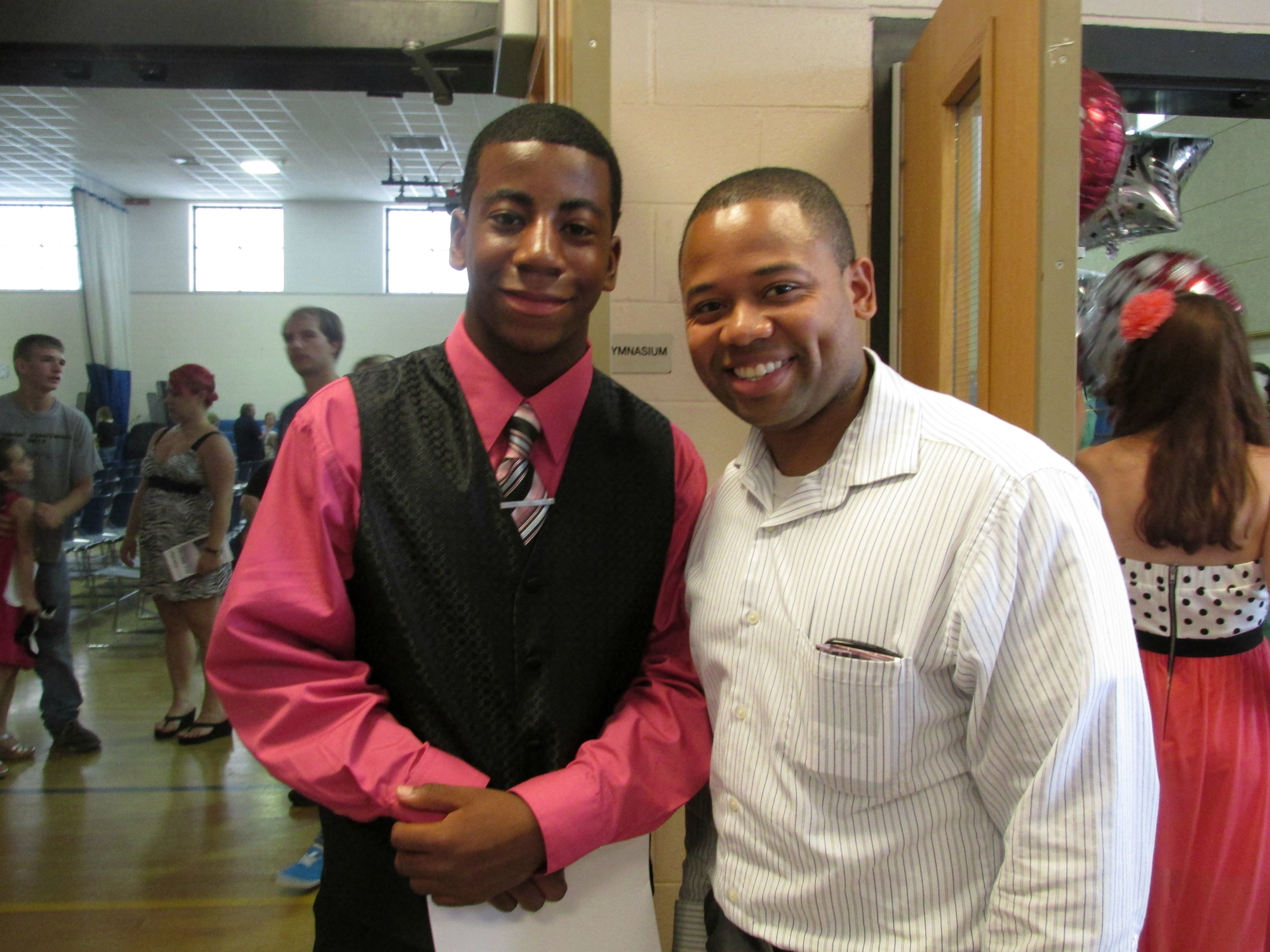 After being honored at Law Day and meeting other leaders such as now Gov. Andrew Cuomo, I became more confident in my abilities and what I wanted to do in life. I have completed the competitive New York State Assembly Internship Program, graduated Magna Cum Laude from Sage College of Albany, and elevated as a leader not only in my church, but also in my community and as a youth service professional. Currently, I work at a non-profit organization that seeks to amplify the voices of youth with disabilities and cross-systems experiences and empower them to be aware of their voices and the fact they are capable of being powerful change agents.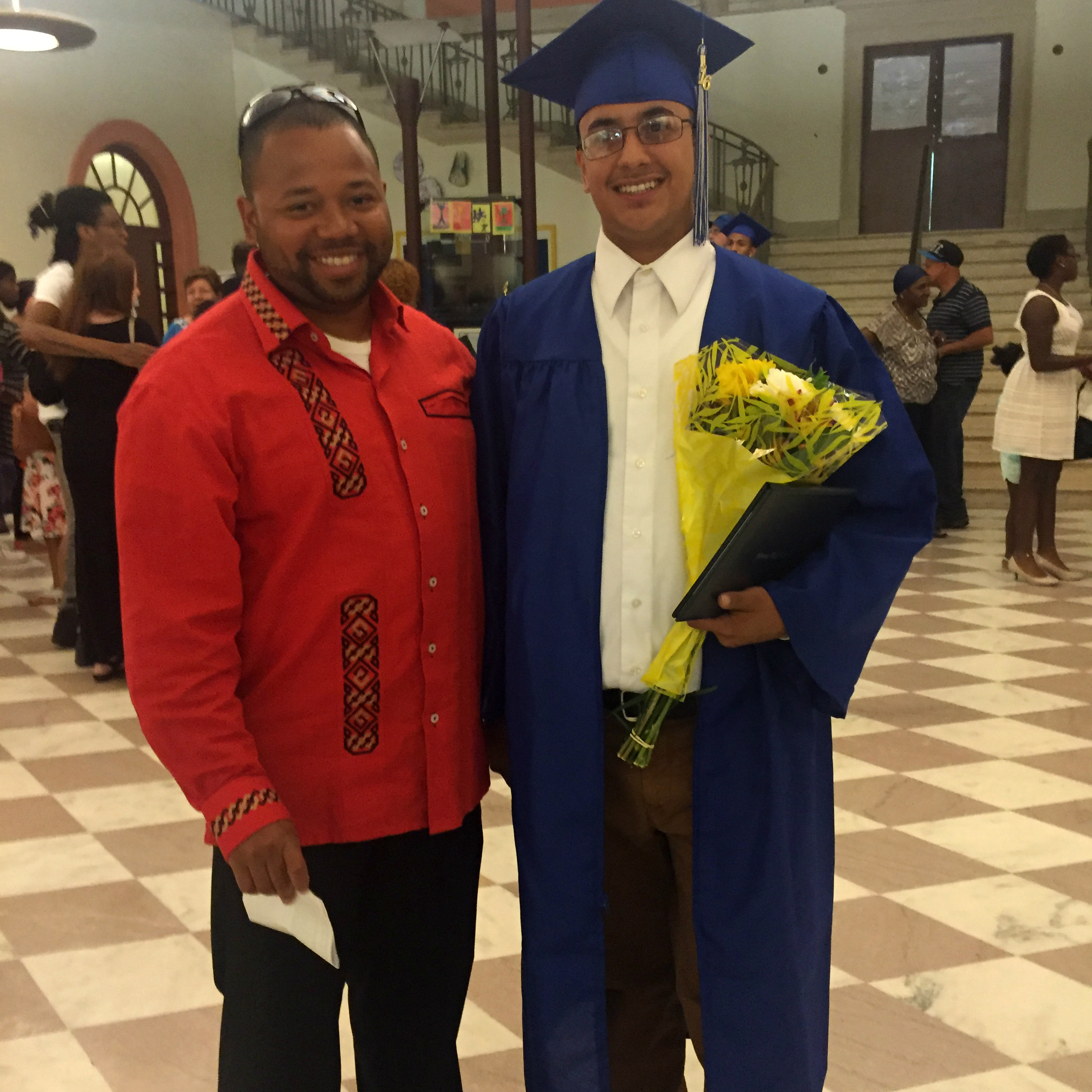 Somewhere along the line, I came to believe that I would not be one to accomplish much in life. Perhaps it was guidance counselors who never discussed a future with me, perhaps my doctor who told me my chronic kidney failure would limit me and take my life one day, or perhaps even my own self-doubt that continually grew from a small seed in childhood.  Because of the experience I was honored to be a part of (which testified to me that it was not a mistake that I won) and the personal conversation with Judge Kaye, I realized that I am somebody who will accomplish great things. I accepted the fact that I was called to work with young people, to use my personal experiences as a platform to encourage and empower them to reimagine their futures and abilities, and to remind them they are capable of more than they could dream or imagine.
Never once did I think I would be doing what I am doing now and impacting so many lives the way I am. And I most certainly didn't think I would be worthy of such an honor as being the inaugural winner of the Garfinkel Essay Scholarship, celebrating the 10th anniversary of the contest this year. But you have to be in it to win it. Because a professor saw more in me than I did in myself, my life has been changed. I didn't have to worry about books for a semester, I was recognized by my college, I've been in documentaries, I have been able to network with a great host of wonderful people, and even now I stand out above others because I can say I am published.
I encourage all that have the opportunity to participate, despite any doubts you may have, to "do it anyway."
About the David A. Garfinkel Essay Scholarship
The David A. Garfinkel Essay Scholarship is generously supported by Gloria & Barry Garfinkel in memory of their son David. Their support has enabled the Society to offer this contest exclusively to New York State Community College Students since 2008.