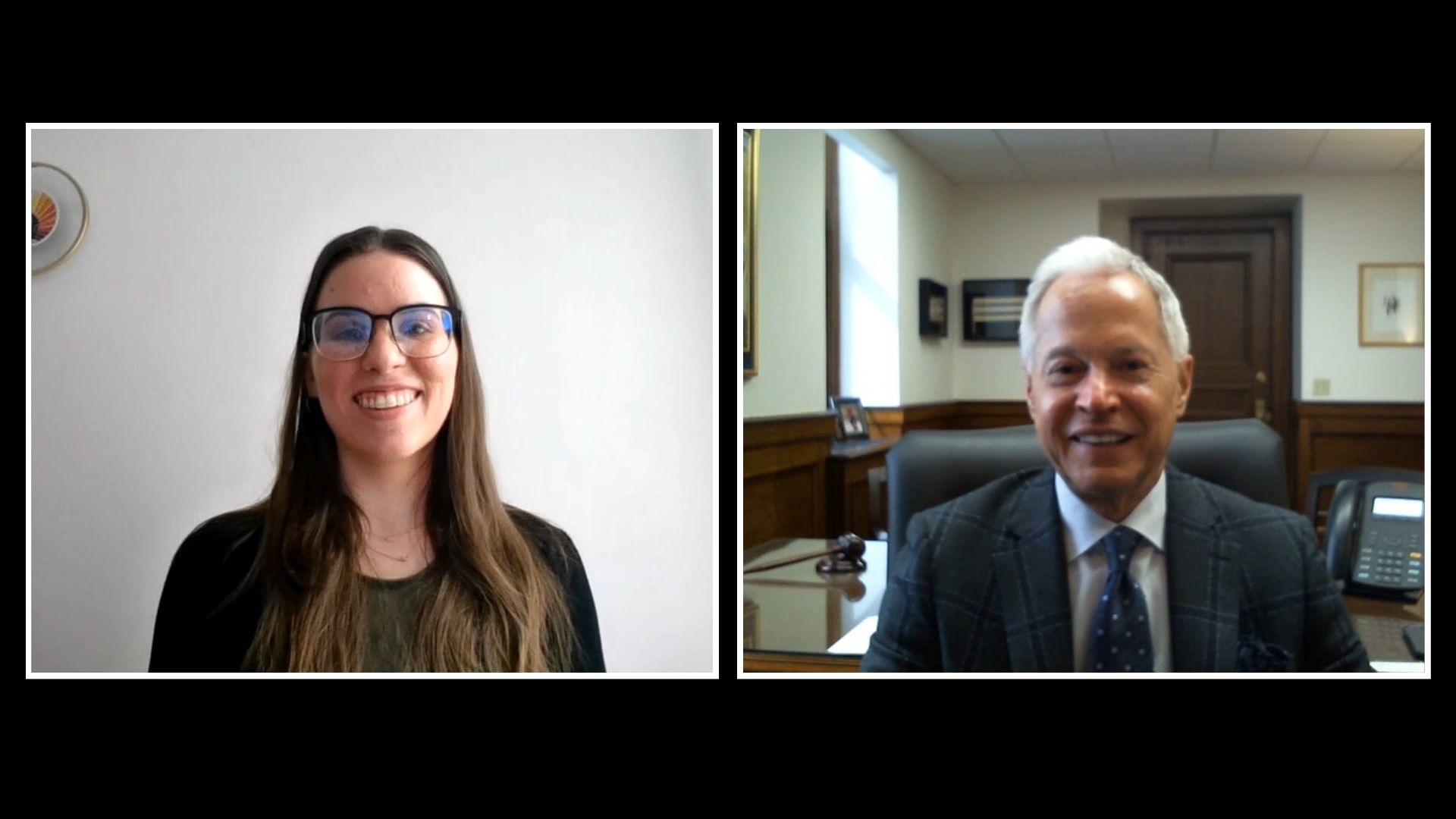 Hon. Mark A. Montour is a New York State Supreme Court Justice.  He was elected to the position in 2013.  Presently Justice Montour presides over a civil calendar and handles 25% of the Integrated Domestic Violence cases in Erie County, is the acting Administrative Judge for the Eighth Judicial District and is the Supervising Judge for Genesee and Wyoming County Town and Village Justice Courts.
Justice Montour is an enrolled member of the St. Regis Mohawk Indian Nation and the Mohawks of Kahnawake. Justice Montour was the first Native American to be elected to a state level judicial position in New York.
Prior to assuming his responsibilities on the Supreme Court, Justice Montour was a sole practitioner for thirty years concentrating in areas of real estate law, probate and estate law, family law and criminal law.  Additionally, Justice Montour was a town justice for the Town of Lancaster.  As a town justice the responsibilities included a criminal/civil calendar involving matters ranging from misdemeanor offenses, traffic infractions, small claims cases and housing violations. Justice Montour also initiated the first Drug Diversion Court in Lancaster to address the addiction problem in the community.
Justice Montour is the state facilitator for New York-Federal-State and Tribal Courts and Indian Nations Justice Forum, Co-Chairman of the New York State Tribal Courts Committee, member of the Franklin H. Williams Judicial Commission and the Advisory Committee on Judicial Ethics.
Justice Montour received his Bachelor of Arts from Canisius College and his Juris Doctorate from the State University of New York at Buffalo Faculty of Law and Jurisprudence.
Allison Morey is the Programs Director at the Historical Society of the New York Courts. She earned her Master of Museum Studies degree from the University of Toronto and her B.A. from the University of Wisconsin at Whitewater.