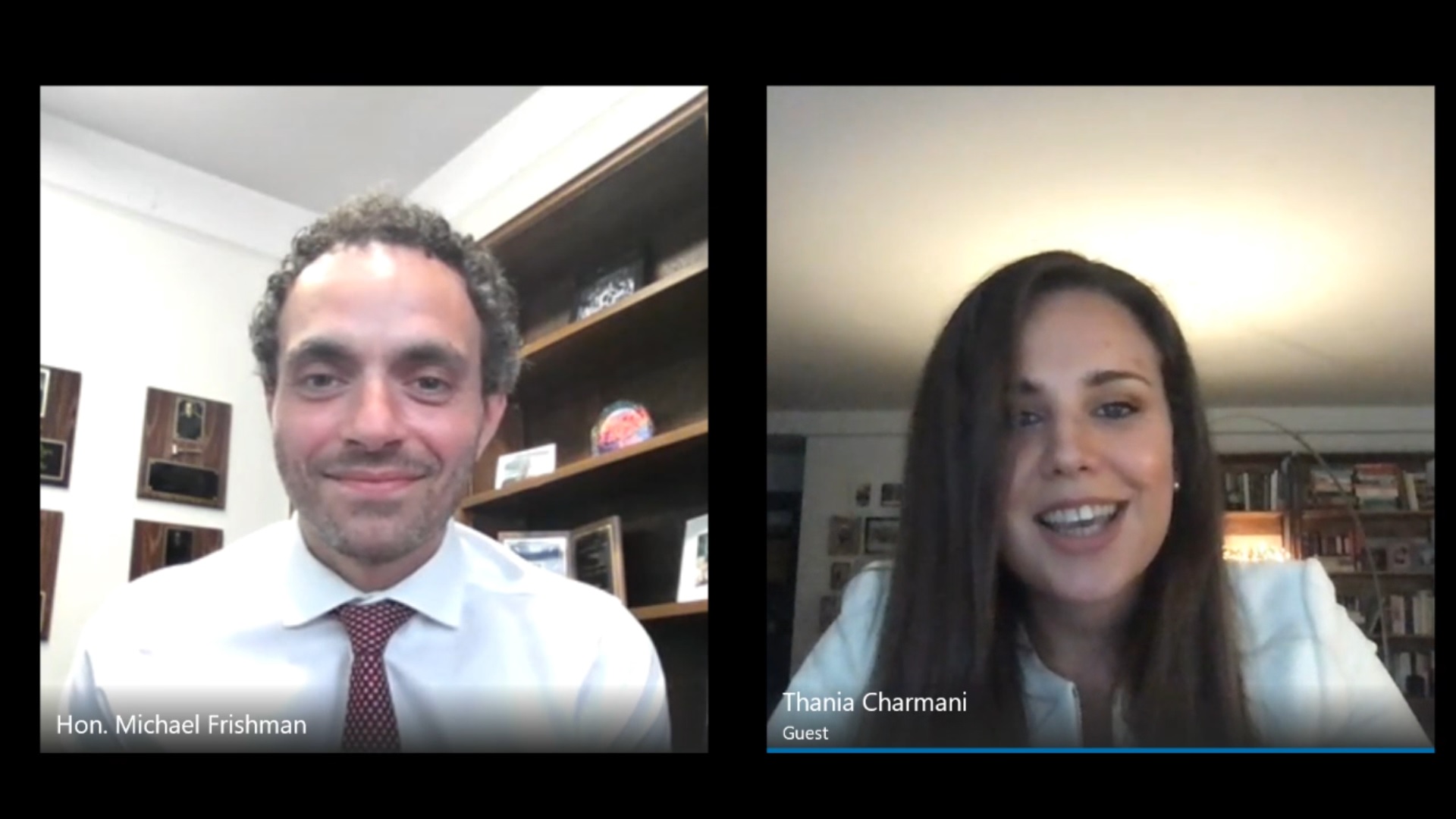 Watch the Interview
Hon. Michael Frishman currently sits in the New York County Criminal Court. He was elected as a Civil Court Judge for the City of New York in 2019.  Prior to his service on the bench, Michael was employed as the Court Attorney to New York Supreme Court Justices Wilma Guzman and Barry Salman.  Prior to that, he worked in private practice, specializing in medical malpractice and general negligence litigation.
Michael teaches mock trial at PS/MS 71 and has lead his team to four championships in the Thurgood Marshall Mock Trial Competition.  He also helped to restart the mock trial program at Cardinal Spellman High School and served as their inaugural coach.  Michael currently serves on the Gender Fairness Committee for the 12th Judicial District and is the Vice President of the Jewish Lawyers Guild.  He has served on the Board of Directors of the Puerto Rican Bar Association.  Michael also served on Community Board 8 in the Bronx. Michael currently resides in the Bronx with his wife, Courtney, and daughter, Aleya.
Thania Charmani is a litigation associate at Skadden, Arps, Slate, Meagher & Flom and a member of the firm's Complex Litigation and Trials Group. Her practice focuses on securities and commercial litigation. Prior to joining Skadden, Thania was a fellow with the Cornell Death Penalty Project.  She has a Bachelor of Law degree from the Aristotle University of Thessaloniki, a Juris Doctorate degree and an LLM from Cornell Law School.